7 magnificent leather cases for the Samsung Galaxy Note 7
4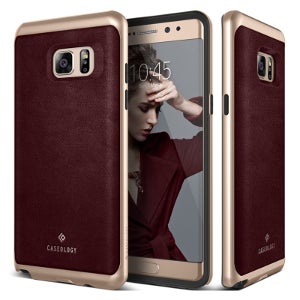 With the imminent arrival of the hot new Galaxy Note 7, it's pretty normal for case manufacturers to go all-out and show us their best cracks at making the best cases for the device. Naturally, many of these were even announced shortly before the Note 7 itself became official, though we are indubitably sure that way more protective accessories are on the way.
Speaking of cases, we have a confession to make.
Tell no one, but we are deeply infatuated with leather and all products made of the material. Handling a leather case feels so good, that it can easily improve the comfort of any phone you might be holding, even the spellbinding Note 7 with its excellently-designed exterior.
Well, you know where this is going, right? Here a couple of the best leather cases for the Note 7 we could find so far.
Caseology Cherry Oak Leather Cover
Oh, this one we like, in fact we like it very much! Caseology's animal-friendly leather case for the Note 7 will make your phone feel like, ahem, new! Jokes aside, this one is a rather good accessory that will definitely keep the back of your phone intact from small to medium falls and any other type of accidental damage. The sides of the phone are also protected by a slight TPU lip - we like that.
Apart from the Cherry Oak color variation that we've featured down below, you can get the case in three other colors - Beige, Green, and Navy Blue. Regardless, we still like the Cherry Oak one the most.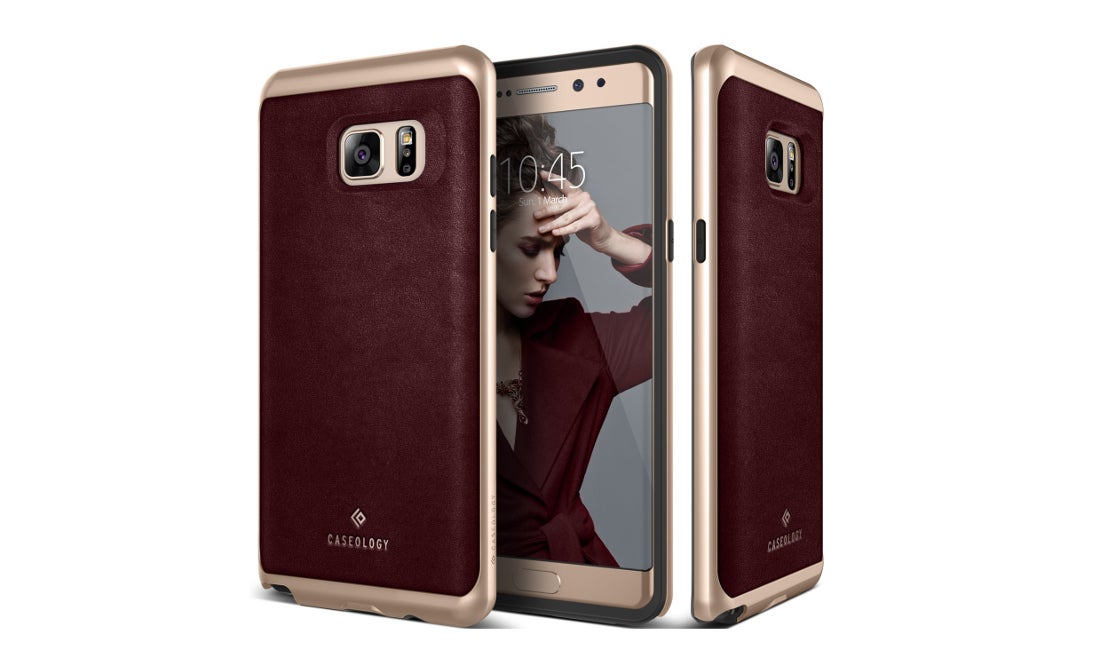 i-Blason Leather Book Wallet Case
i-Blason has this rather good-looking leather-slash-wallet case that definitely complements the Note 7's looks pretty nicely. Although we are not quite sure if the pink, pink/white, and blue/white color options are any good, we'd definitely recommend the pitch black variation of the case, especially if you're opting for the Note 7's darkest color variant.
The others are nothing to sneeze and would most likely make your device look a bit childish. You should also know that this case doubles as a kickstand, allowing you to set the phone in place while you're binging a Netflix show. Oh, and you can throw in a couple of credit cards inside.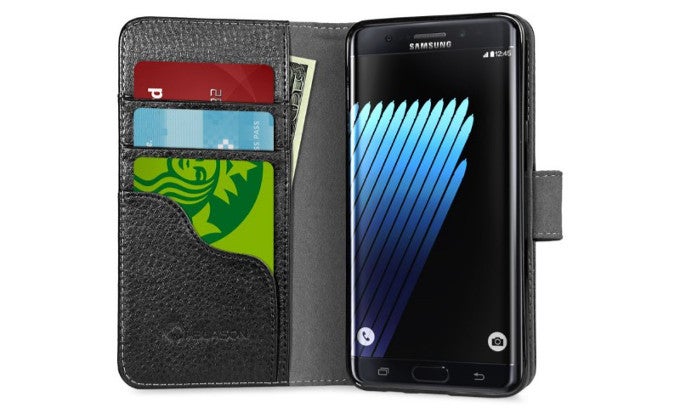 VRS Design Genuine Croco Diary
Okay, we know this one might not be just everyone's cup of tea, but it's definitely a quality case that deserves a shoutout. Manufactured by VRS Design, this one features a distinct crocodile skin pattern that could easily appear over the top for some, but might be just the thing for many others. Apart from the pattern, this wallet leather case also features a money compartment and a couple of card holders that enable you to bring all your cash bundled with the phone.
The Croco Diary case can be snatched for a shy of 70 bucks from VRS's store. You can have it in Dark Gold, Plum Red, and Satin Blue.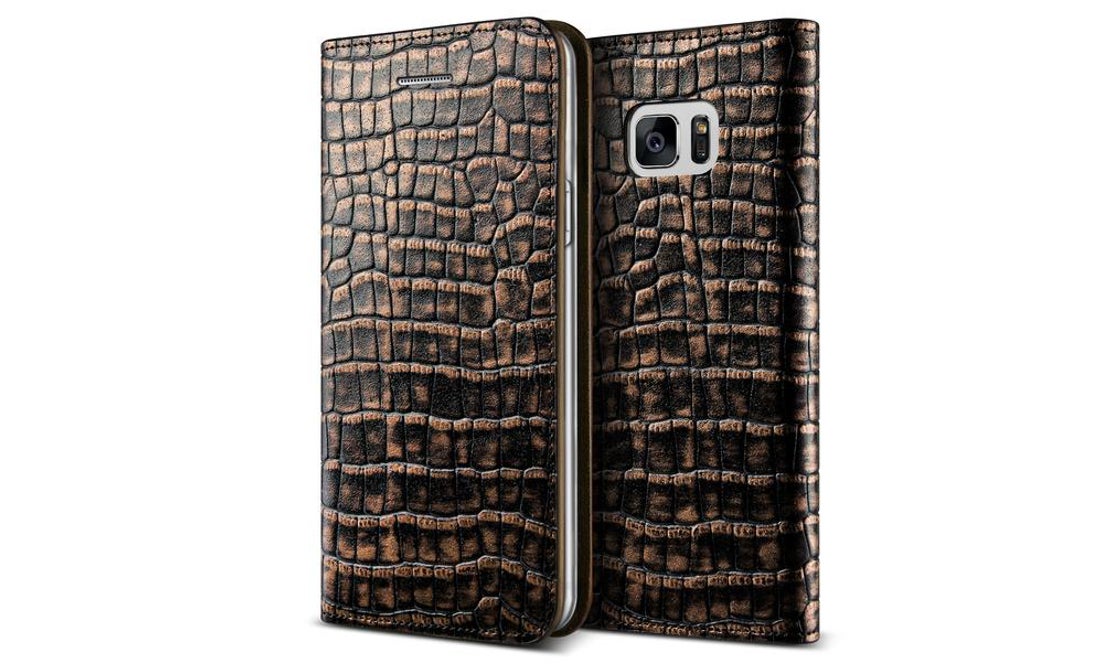 VRS Design Layered Dandy
Another great leather case by VRS Design, though this one is a bit more mainstream. No crocodile skin patterns to be seen here - you get a nifty leather case with a detailed neat stitching that definitely looks and feels good to the touch. That one is also a leather wallet case, and similar to others of the type, it also comes with money and credit card compartments. Pretty much a fully functional wallet, this one is.
You can have it in Coffee Brown, Black, and Wine Red, with all three priced at $34.99.
Spigen Case Wallet S
We start the description of this one with a disclaimer: the Spigen Case Wallet S is made of faux leather. However, we decided to let that one slide. It's engineered rather good - there's a bit of space just above the flap that goes over the home button, which prevents you from accidentally waking up the phone when it's in your pocket, for example.
The case also features three slots for cash and credit cards - after all, it's a wallet case and needs these to classify as such. Finally, thanks to the magnetic clasp, the phone will remain shut at all times. Oh, and this one also doubles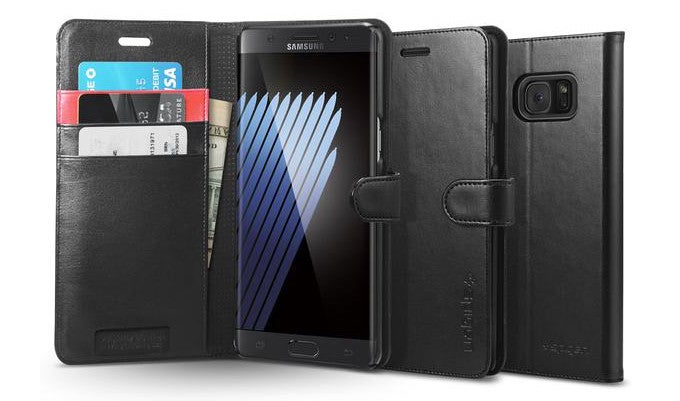 Ringke Flex S Leather Case
Ringke's offering can be grabbed from Amazon and it's a pretty good, and most importantly, an affordable accessory for the Note 7. It's a light case that hardly adds any bulk to the device, while offering great grip at the same time. Meanwhile, the precise cutouts offer easy access to all the buttons on the device. You can have this one in Deep Blue, Sleek Gray, or Vintage Brown.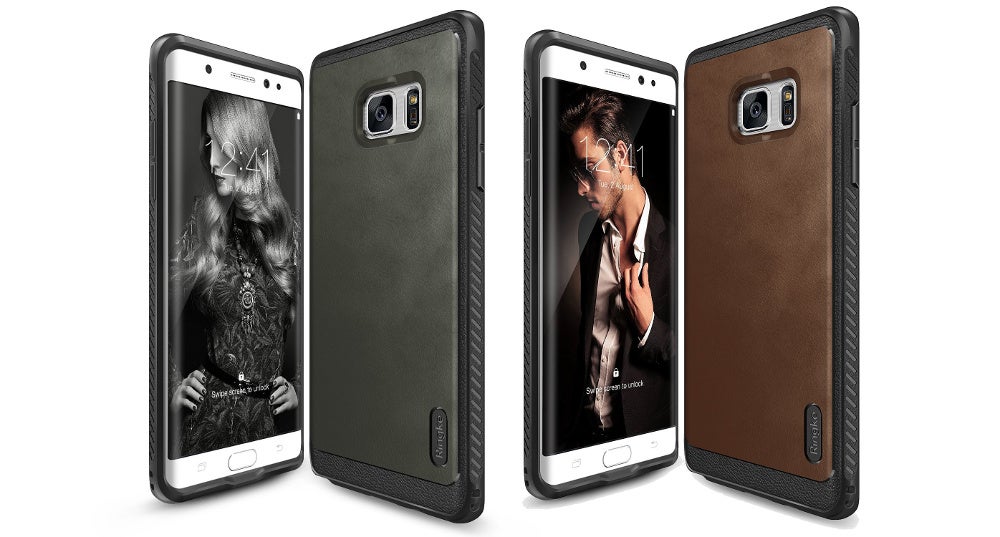 Terrapin's leather case for the Note 7 is a multi-functional one - aside from housing a couple of credit cards and a few bucks, it also doubles as a kickstand. We love that. Thanks to the precise cutouts users get to easily access all the ports and buttons on the phone, which is essential for comfortable day-to-day usage. Finally, thanks to the on-board magnetic clasp, the case will remain securely closed at all times.