6 high-end smartphones to look forward to in the first half of 2016
54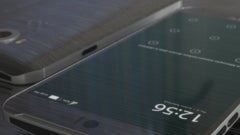 With less than two weeks left until the end of 2015, it's probably safe to say that all relevant smartphone-related announcements of this year have already been made. But that's OK, because the new year is going to bring us lots of handsets starting the very first months, as there will be two major events held in January (CES 2016) and February (MWC 2016).
Judging by what happened in early 2015, the first half of 2016 should bring us plenty of high-end smartphones - we're guessing that most, if not all of them will run Android (since Apple traditionally launches flagship iPhones in September, and we haven't heard of any high-end Windows or BlackBerry handsets that are expected to arrive in the near future). Based on rumors and realistic expectations, we've complied a list of high-end smartphones (from well known companies) that will, most likely, hit shelves in the first half of next year. Check out the phones below, in alphabetical order:
Which of these upcoming smartphones are you interested in?