6 companies that use unique materials when building smartphones
37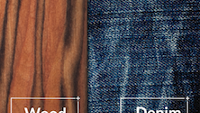 With smartphone performance now less of an issue than ever before, it feels as if we're all starting to have less practical concerns when it comes to the devices we buy. Obviously, claiming that design used to be any less of a concern would be wrong, but it's definitely the case that the community, especially power users, are now demanding that more and more attention be paid to the type of materials that go into a slab of electronics that usually costs north of $700.
Indeed, polycarbonate -- the Holy Grail of smartphone build materials -- is going out of fashion, and there's a perceptible pressure on manufacturers to use premium materials when building premium phones. Nothing makes this notion as plausible as the fact that, after denying that it's developing a metal Galaxy S5-like device,
Samsung seems to be close to releasing one anyway
.
But while likening the current smartphone scene to a sea of plastic would be apt, there are a few manufacturers that already provide you with some quite unique materials when it comes to the build. These are all, without exception, premium-feeling, and feel right at home with a flagship device. Check out who built them, and who they are.