5G iPhone 12 series might have hidden feature that allows Apple to match Huawei and Samsung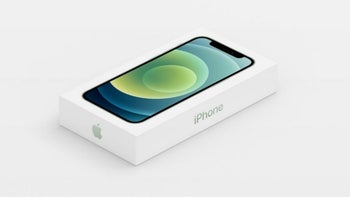 Reverse wireless charging debuted on the
Huawei Mate 20 Pro
. It allows the owner of a phone to share some of his or her phone's battery life with some poor unfortunate person whose phone, smartwatch, or wireless earbuds are low on power. The phone sharing its battery is placed front-side down and the backside is used as a wireless charging pad with the back of the recipient phone connected to the back of the phone giving up some of its battery life.
Throughout last year, there was constant chatter about the possibility that
Apple
would include the feature on the iPhone 11 Pro series, but that was not to be the case. Tipster Sonny Dickson gave iPhone users a brief moment of hope when he was told by "reliable sources" that
the hardware for reverse wireless charging might have been spotted indeed the iPhone 11 series
but was software disabled. Thus, iPhone users who wanted the feature hoped that a software update would enable it. But as it turned out, what appeared to be a circuit board for reverse wireless charging was actually something else. The iPhone 11 Pro showed some signs of having a reverse wireless charging system, but it was not complete.
If this FCC filing is any indication, the iPhone 12 may have a hidden reverse charging feature. Perhaps MagSafe on the new AirPods? https://t.co/QhFQtOgoRBhttps://t.co/OAKzzb5U3Bpic.twitter.com/pqAVcjLCyN

— Mark Gurman (@markgurman) October 28, 2020