50 Siri commands video shows what the old gal can do
9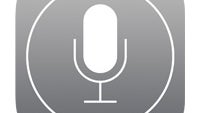 About a week and a half ago, we saw a video that ran through 50 different commands and questions that you could use with
Google Now
. The video showed that Google Now has a bit more conversation style answers happening, and of course the power of Google's Knowledge Graph behind it. But, fair is fair, and Apple made Siri quite a bit
smarter with iOS 7
, so it's time to show a video of 50 Siri commands that are available.
Siri is definitely no slouch here. There is quite a bit that it can do, and you can see the subtle differences between it and Google Now. Siri is more conversational all around. You can ask questions with a more conversational tone like, "Is The Hunger Games: Catching Fire worth watching?" or "What has LeBron James been tweeting about lately?" And, of course, Siri's answers have a more conversational tone. For example, Google Now will only answer you audibly when it has the right data, but Siri will always at least say "I found this for you..."
Of course, Siri also has all of the personality when it comes to virtual voice command assistants. This doesn't help you get the right info or better info, but it does add a little extra spice to the answers you do get. For example, when asked "Who is taller: Kobe or LeBron?", Siri doesn't just give the answer (LeBron), but adds in "If you squint, you can see that LeBron is taller." You could probably see the 2-inch difference without squinting, but it's amusing nonetheless.
So, if you're one of the supposed
85% of iOS users
who have never asked Siri a question, maybe you should give it a try.