50 new Google Now video commands show the conversational shift
15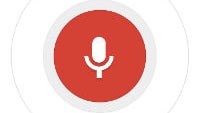 If you have an Android device that includes Google Now (which should be at least half of you based on the newest platform distribution numbers), you already know the basic things you can do with voice command, like sending emails or texts, initiating a phone call, setting alarms, doing Google searches, and more. But, a new video is showing 50 of the newer additions to Google Now, and how the app is moving to a more conversational style.
There are a lot of new commands that connect directly to new cards that you would find, like asking "Where's my package?" to get tracking info, or "What's my schedule look like?" to get your Calendar events. Google Now has also added in new prompts when sending emails or texts to help get the message you want to the right place. And, of course there are all of the various new uses of pronouns so you can link together searches to get deeper or related information on a topic.
The tests were done on a Nexus 5 running Android 4.4, but most of the commands are available to anyone on Android 4.1 or higher with the newest version of the Google Search app. There are a lot of things you can do with the app, and it's always good to have a reference for the various commands, because the list is getting pretty big.