5 ways in which the new iPhone announcement will impact the Android industry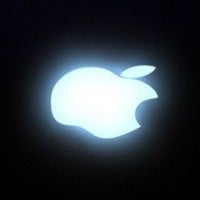 Apple is influential! Mhm. Yup. In other news, the Earth spins! Anyway, just in case you lost perspective on the magnitude of Apple's influence on smartphone marketing and other industry aspects, we invite you to take a stroll through Chinese smartphone makers' webshops. Oppo, Huawei, and Xiaomi's, in particular, look as if their webmasters went to summer camp in Cupertino. If we were cynical enough, we could say the same for their actual smartphones. But telling anyone that the modern smartphone industry was built upon cloning the iPhone ('till they mostly got it right) is the kind of useless revelation that we expressed in the very first sentence of this little blurb.
Okay, the boring part ends here. Now, you're invited to sample our part-informed prediction, part-dry humor plate of 5 ways in which yesterday's Apple keynote may or may not influence the Android (and Android Wear) top-dogs throughout the upcoming year. Do you like pink? Do you think Force Touch makes sense? If you answered 'no' to both questions, you are in for a disappointing 2016, friends.