5 unique phones from start-up companies
25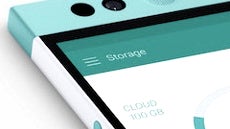 Every company has been a startup company at some point in their existence, but with today's record-fast ways to raise money, ranging from angel investors to simply crowdsourcing it on places like Kickstarter, the time from-idea-to-market for a product has never been shorter. This trend is not passing the phone industry, either - it's one of the hottest places to be at the moment, and plenty of newcomers are trying their luck against the established juggernauts.
It's not an easy task designing and making a phone that will stick - you have giant corporations like Samsung or Apple, on one hand, with their huge R&D and marketing budgets, and their vast distribution chains, not to mention their brand recognition. On the other hand, you will be squeezed by the numerous Chinese value-for-money makers like Xiaomi or Meizu, so the task ahead will be pretty steep.
Of course, man is an entrepreneurial beast, and all the competition in the world didn't preclude new companies like OnePlus to rely on viral marketing and availability shenanigans to reach their first million phones sold last year. OnePlus is getting one-upped this year, though, as plenty of newcomers have popped up to take on the establishment once again. In case you would consider buying a phone from such a startup, with all the risks and rewards involved, we are rounding up five of the coolest kids on the startup block circulating at the moment. Check them out.
The Robin is touted as "the only cloud-first smartphone", coming with 32 GB of internal memory, with 100 GB of free online storage space tacked on top of that. The cloud services are not just an app or backup solution, but are integrated right into Android OS on the phone. It offloads unused apps and content to the cloud, and restores them only when you need them again.
Data backups are automatically made, and the phone's specs are nothing to sniff at either - we get a 5.2" IPS display with 1080 x 1920 pixels, a Snapdragon 808 processor, 3 GB RAM, a 13 MP rear camera with phase detection autofocus, and a fingerprint scanner on the side, just like on the new Xperia Z5 trio, plus a set of front-facing stereo speakers. The phone costs $399, and the first deliveries are scheduled for January.
While NextBit's Robin is concocted by ex-Googlers, this one has the backing of the ex-Apple CEO John Sculley. The Obi undertaking offers its "flagship" for less than $200 without a contract, yet still boasts an intriguing design, 5" 1080p panel, 13 MP camera, dual SIM slots, and a generous 3000 mAh battery that lets it last 10 hours of HD video playback on a charge. Unfortunately, the Obi SF1, as well as its cheaper cousin SJ1.5, won't be available in the US at launch, but rather places like Vietnam, Indonesia, Thailand, the UAE, Saudi Arabia, Kenya, Nigeria, Tanzania, South Africa, Pakistan, Turkey, and India.
It's not just price-for-value that might be attracting you to such startups, as the Ubik Uno offers similar tag to the OnePlus 2, but sports extremely thin bezels and great screen-to-body ratio, too. The phone costs $345 without a contract, but early backers will be getting it for $280. It features a 5.5" 1080p display, an octa-core MediaTek with LTE modem, 3 GB of RAM, 16 GB of internal memory plus microSD slot, and a 20 MP camera with Sony's latest IMX230 sensor inside, as well as an 8 MP frontal shooter. All that is backed by a decent 3100 mAh battery, and runs on stock Android 5.1 Lollipop. The cool part is that the Ubik Uno is already in production.
Made of tough "Liquidmorphium" metal alloy, the Turing Phone is touted as phone for the elite, coming with an end-to-end encryption and authentication systems that should be making it "
entirely insulated from cyber-threats and privacy intrusions
," if such a thing is possible at all these days. As far as design uniqueness goes, besides the liquidmetal chassis, the Turing Phone sports a finger scanner on the side, and a proprietary Magstream charging connector.
As far as the specs go, they are decent - a 5.5-inch 1080p display, 13 MP rear camera, 3 GB of RAM, and a 3000 mAh non-removable battery. The odd one out is Qualcomm's aging Snapdragon 801 processor. Prices for the regular three design versions of the Turing Phone start from $610 (16 GB model), through $740 (64 GB), and up to $870 (128 GB). There is a Dark Wyvern special edition, which starts at $779 for the 64 GB version, and $999 for 128 GB of storage space, and it also can come with various colors and textures. Shipping is announced to start in December.
The Fairphone 2 comes with fair specs: a Qualcomm Snapdragon 801 chipset, 2 GB of RAM, 32 GB of internal storage, dual-SIM capabilities, a 2420 mAh removable battery, and an 8 MP primary camera. Its selling point, however, is the concept of sustainability that its modular platform is built around. The company strives for at least five years of usage out of the phone, by allowing you to swap components when time passes, rather than just discarding the handset and buying a new one, promising better cameras, NFC-capable back covers, and so on. The phone's elements and design are also built around the least environmental and assembly labor footprint, though all that built-in sustainability doesn't come very cheap given the specs - €525 ($583) - and it can be preordered right now for shipping likely to start in December.