5 things that Nokia did before (but not necessarily better than) Google
87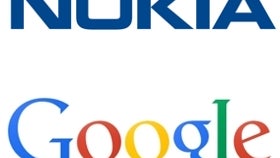 While Google and Nokia started as (and have always been) very different companies, there are quite a few important things that the two have in common. In its glory days, Nokia accomplished things that Google also achieved some years later. Unlike Nokia, however, Google seems to be doing everything better - maybe just because times have changed, or because Google simply knows how to make plans work. Or maybe both reasons are valid. In any case, we could say that, in some ways, Google is now what Nokia once was.
Naturally, Google is evolving differently, thanks to its astonishing financial power and all the talented employees it has. Meanwhile, Nokia is no longer involved in the phone making business (having sold its Devices and Services unit to Microsoft) - so we thought that this would be a good time to look back and check out some of the things that the Finnish company managed to do before its collapse. Mind you, we're talking about Nokia's collapse strictly as a phone maker.
1. At some point, Nokia was the sole owner of the world's most popular smartphone OS
Symbian Ltd. was established in the late 90s, following a partnership between Nokia, Motorola, Ericsson, and Psion. It wasn't until 2008 that Nokia fully acquired it, thus becoming the sole owner of Symbian OS. Nokia then created the Symbian Foundation, making the platform open-source. At the time, Symbian was still the undisputed leader in the smartphone market, with a share of over 50%. For the record, 2008 was Android's first year of public existence, ending with a 0.5% market share for Google's OS.
Nokia's control over what was the world's most popular smartphone OS only lasted for 2 years: in the fourth quarter of 2010, Android took over Symbian, thus forever ending its hegemony. After that, Symbian went downhill, and its development ceased in 2012.
Fast forward to today: Google is about to enter its fifth year as the owner of the world's leading smartphone OS. Right now, Android's market share sits at over 80%. Things are looking very promising for the future, and it's hard to believe that Android will lose its top position anytime soon.
2. Nokia offered maps navigation for its smartphones before Google
Google launched Maps Navigation for Android (for free!) in November 2009, first only in the US, with other markets receiving the service starting 2010. Nokia was already providing maps navigation for its Symbian handsets via what was called Ovi Maps from 2007 to 2011. Nokia made some major acquisitions in this regard, with NAVTEQ (bought in 2007 for $8.1 billion) being the most important among them. Right now, Nokia's mapping and navigation services are controlled and developed by HERE - a separate business unit of the company, which recently started offering HERE maps for Android.
3. Nokia had a mobile gaming platform
Five years before Google launched its Play Games service (in 2013), Nokia introduced N-Gage: its very own mobile gaming platform for select Symbian S60 devices. The platform's release was delayed from 2007 to 2008, when it was finally released to the public on the
Nokia N81
(with more compatible smartphones being added not long after that). Apart from letting users discover and download games, Nokia N-Gage also had social features, including friends lists and score tables. The platform was not well received, and Nokia had no clear strategy regarding it. Thus, in 2009, Nokia started offering games via Ovi Store, announcing it would scrap the N-Gage platform. As for Google, its Play Games service is wildly successful, luring more than 100 million users this year alone.
4. Nokia had a WebKit-based browser for smartphones since the mid 2000s
Nokia's Symbian S60 web browser was based on WebKit starting 2005, thus being included on lots of iconic Symbian smartphones - like the
Nokia N95
and the
Nokia E71
. Google also relied on WebKit to build its Android browser that debuted on the
T-Mobile G1
in late 2008. At the moment, Chrome for Android (which replaced the original Android browser) is based on an engine called Blink - this uses some WebKit components, too.
5. Nokia was behind smartphones believed to be "iPhone killers"
The term "iPhone killer" was quite popular some years back, but now almost no one uses it anymore (probably because everyone realized that the iPhone can't be killed). Nokia introduced several smartphones believed by some to have had the potential of being iPhone killers, including the
Nokia 5800 XpressMusic
(released in 2008), the
Nokia N97
(announced in 2008, but launched in 2009), and the
Nokia N8
from 2010. Needless to say, Google was also behind some so-called iPhone killers, though not always directly: the original
Motorola Droid
, the original
Samsung Galaxy S
, the
Nexus One
, the original
HTC Desire
, and others.