10 clever and useful gadgets that will add a unique twist to your smartphone experience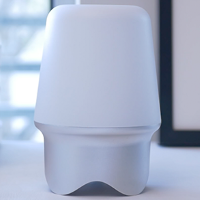 The only thing more interesting than smartphones nowadays is the variety of connected gadgets you can buy to enrich or enhance the experience. If you want smart toys, you got stuff like Geni and Postie to entertain yourself with. If you're out in the wild and looking for signal, someone clever is selling the right tool for the job. If your camera isn't cutting it when it comes to filming stable videos, there's a portable stabilizer to take out and do your mobile camera justice with. Let's also mention the uber-thin portable keyboard accessory and the charging pen that's able to power any USB gadget by just twisting off its barrel.
The creativity of gadget makers truly knows no boundaries, so enjoy this trip through the wild side of consumer tech and feel free to back a project or two if you have the cash and desire to!
Also read: