5 (plus one) must-have Android and iOS camera apps for the hipster wannabe
13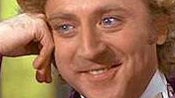 There are thousands of camera apps out there, but most of them do little to make your images truly stand out. On one hand, you have apps that add some filters on top of a picture, give an image that vintage look, and upload it online. By now, pretty much everyone knows about Instagram and VSCO Cam, the two most popular solutions.
Then, there are also apps like iPhoto and Google's new Photos app that allow you to manually adjust every single aspect of a picture - saturations, color levels, sharpness, and so on.
Does this mean there are no apps for those who want their images to really stand-out (let's jokingly call them hipster wanna-be's)? Not at all. In fact, there are a lot of apps that add some really unique effects to images, but those apps are just not as popular as the big names.
If you want truly unique apps with some outstanding effects, though, this is where you should go. In this selection, we sum up the best of the less popular image editing apps for Android and iOS, apps that will make your photos look cool before a million of other users start posting similarly edited images. With no further ado, here is our selection for the 6 must-have Android and iOS camera apps for wannabe hipsters.