5 of the best leather cases and sleeves for the Samsung Galaxy S6 and S6 edge
9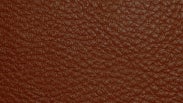 If you've got a passion for both leather and high-end smartphones, you've come to the right place! This article discusses the best 5 leather cases for the
Samsung Galaxy S6
and the
Galaxy S6 edge
. We'll diversity our picks by including various case styles, such as folio cases, snap-on cases, and pouches.
There's an ongoing debate on whether the design of premium smartphones should be covered up with cases, flip covers, or pouches. Some prefer to use their handsets exactly as the manufacturer created them, using their scratch-resistant display glass as a shield against minor scratches, and hoping that no significant mishaps will occur. Others, want to protect their $500+ device, and resort to purchasing cases that, while adding to the thickness of the device, can actually complement the design of the handset and also provide some bonus points in the ruggedness department.
In our eyes, these are five of the best leather cases and sleeves for the Samsung Galaxy S6 series. Feel free to add your own favorites to the comment section below.
Sena Heritage Ultraslim
Compatibility: Galaxy S6
The Sena Heritage Ultraslim is a tight-fit leather pouch/sleeve for the Galaxy S6. The pouches are made from what the maker calls 'heritage leather', which is a vegetable-tanned leather material that will age over time, growing darker as it comes in contact with the natural oils in your skin. If you're looking to add a personal touch, the manufacturer can engrave your initials on the back of the pouch for $7.99 extra.
These leather pouches are available in three color options: Cognac, Black, and Denim.
Mapi Snap On Leather Case
Compatibility: Galaxy S6 / Galaxy S6 edge
The second case on our list comes from Mapi Leather, a company that specializes in leather-crafted goods. Mapi offers several cases for the Galaxy S6 and the S6 edge, but we were especially drawn to the snap-on case. Available for Galaxy S6 versions, these cases snap on to the back of the device and feature a 'waxy' leather material. The inside of the case comes with a soft-touch material that protects the device against scratches.
Mapi offers snap on cases in four color variants: black, red, dark brown, and light brown.
Otterbox Strada Series Case
Compatibility: Galaxy S6
The Otterbox Strada Series Case for the Galaxy S6 ticks almost all the boxes. These leather-made folio cases are not only crafted from premium leather, but they also come with a polycarbonate hard shell that claims to offer good protection against the accidental drop. Otterbox markets this as an energy-absorbing inner cradle, one that's deemed to withstand an occasional drop.
Otterbox announced these cases just a few days ago, on June 9, but it turns out that they are not currently available to purchase. The cases will come in two color variants: New Minimalism (black), and Chic Revival (dark brown).
BoxWave Classic Book Samsung Galaxy S6 Case
Compatibility: Galaxy S6 / Galaxy S6 Edge
The BoxWave Classic Book Case for the Galaxy S6 and S6 edge will certainly make your handset stand out. As the name implies, the case mimics the design of an old book. This is a wallet-type case, meaning that it has cutouts on the inside where the user can store credit cards or some hard-earned cash. For extra bonus points, the BoxWave cases come with a soft suede material on the inside, and they can also double as a kickstand, which can be very useful for when browsing through YouTube or watching movies on Netflix. On the downside, this case adds quite a bick of a bulk to the handset.
Lucrin Samsung Galaxy S6 / S6 edge Sleeve
Compatibility: Galaxy S6 / Galaxy S6 edge
If you're looking for a bit more color, you might want to check out this Galaxy S6 leather pouch made by Lucrin. The design is fairly simple, a genuine leather pouch with a leather strap. The interesting part is that the cases come in a wide range of colors, such as red, burgundy, fuchsia, navy blue, or sea green. You can find two versions over at Amazon, one for the regular Galaxy S6, and one for the Galaxy S6 edge.
Recommended Stories
FCC OKs Cingular\'s purchase of AT&T Wireless