5 of the best Android and iOS apps for making electronic music
1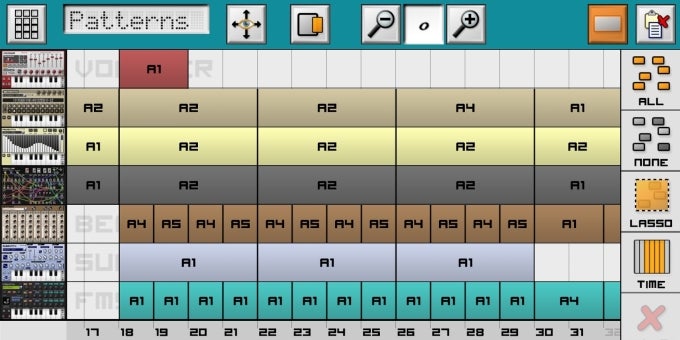 Today, you are able to make electronic music anywhere, on every smart device. Be it a full-fledged production studio or a fun synthesizer to bang out some chords on, Android and iOS have you covered. The five apps we're going to show you are available on both platforms (a rarity, considering most music app developers still target iOS) and cover a lot of musical ground each. However, they are suited strictly for electronic music, such as EDM and hip-hop. If you are into instrument-based genres, such as classical or rock/metal, you'll have to hunt for other apps, like piano and guitar effects simulators – of which there are plenty on Android and iOS alike. But if you want to make music using only a touchscreen, a pair of ears, and imagination, these five apps are well-worth the time you'll spend learning them!
FL Studio Mobile
FL Studio Mobile lets you create complete musical projects on your mobile device. The on-the-go version and the desktop studio app are compatible with each other, and the mobile version is very feature-rich. It comes with 133 instruments, drum kits, and sliced-loop beats to get you started. The step sequencer allows for fast percussion programming and reworking of loops. There are a virtual piano keyboard and drum pads to play the included instruments. Separate audio tracks with complete editing possibilities are available, as well as built-in effects, a metronome, and export to WAV and AAC formats. Songs can also be shared via email and Dropbox.
Download for Android or iOS ($15)
Jasuto modular synthesizer
Jasuto lets you come up with your own synths and effects chains, then use them to create musical sequences. It comes integrated with a sampler that lets you record, sample, edit, and create new sounds by drawing within the display. The app uses the relative position of nodes and their connections to control sound, which means the display not only shows the synthesis structure, but also acts as a custom multi-touch control surface. The ability to record motion per node gives you flexible automation possibilities. Jasuto features over 75 modules along with more than 200 presets and samples, which means there's plenty of material to explore.
SunVox
SunVox is a small and fast modular synthesizer with a pattern based sequencer, support for samples, MIDI (import and export), and real-time recording. The sequencer is actually an old-school tracker, which makes SunVox rather unique. The app also features lush, translucent visuals and its synthesis engine sounds top-notch. You can program entire performances in it, although you will have to spend a fair bit of time getting to know the app.
Download for Android or iOS ($5.99)
Caustic 3
Caustic 3 is a music creation studio inspired by rack-mount rigs. It lets you make music with up to 14 machines, letting you choose between the likes of Subsynth (analog subtractive synthesizer), PCMSynth (multi-sample wave synthesizer), BassLine (303-like monosynth), BeatBox (8-channel drum machine), Modular (configurable and routable synthesizer, Organ (Hammond-like tonewheel organ with rotary speaker), Vocoder (8-band harmonic vocoder), FMSynth (3-operator FM synthesizer), as well as add up to 16 effects type and create songs with the sequencer and mixer modules.
DRC - Polyphonic Synthesizer
DRC is a virtual analog polyphonic synthesizer that recreates the characteristic sound of an analog synthesizer. A stand-out feature is the ability to sync presets between different devices using cloud transfer. The synth features up to 8 voices, two main oscillators, one sub-oscillator and one noise source as well as 2-pole and 4-pole filters, 2 LFOs and envelope generators, delay, reverb, and chorus effects along with an arpeggiator. It's a beast of a synthesizer with a modern, mobile device-friendly user interface.
ALSO READ