5 myths about improving your smartphone battery life
49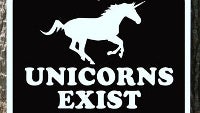 Ah, battery life! The one thing your friends with a feature phone can still ridicule your brand new iPhone, Galaxy S III, or whatever shiny smartphone you have there. Don't get too involved - there's little you can do about it - your phone is better, bigger, but it just eats more battery.
We know you might be tempted, you'll hear your geeky friends give you plenty of advice about how your battery can last much, much longer. Keep this off, install that, monitor this... truth is, in most cases, you shouldn't bother.
Let's face the facts - there are a couple of things that drain your battery the most. First, it's that huge screen that shines like the sun on maximum brightness (keep it down). Second, it's your LTE/3G data running in the background, downloading stuff from the Internet. If none of that applies to you, then you really should just remain calm and let your friends know that you love your smartphone despite the daily charging attention it requires. Then, show them your latest pictures or your favorite game, and let their envy do its thing.
Recommended Stories