5 games for Candy Crush Saga fans who want to take a break from all the candy
2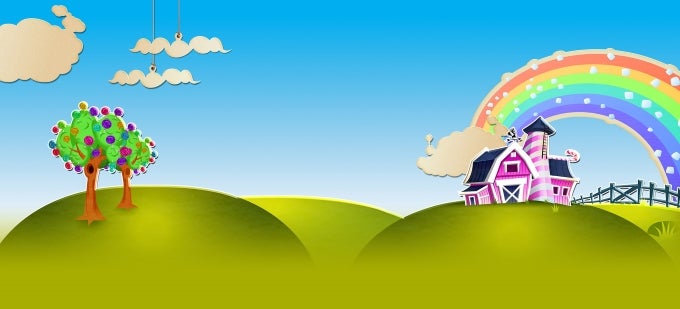 Much has been spoken of King's incredibly successful Candy Crush Saga. The title which borrows more than a little inspiration from the gaming classic 'Bejeweled' boasts hundreds of levels and many different modes of playing – racking up high scores, making the most with a limited number of moves, collecting ingredients to push through the bottom of the screen, and other entertaining concepts. The game is also notable for its literal eye-candy and toothachingly sweet realm that you can't help but spend lots of your precious time in.
But if you are getting a little bored with King's smash-hit, you're in for some good times. Candy Crush Saga never was the only cool kid in town. There are many games that could entertain you with the same jubilant experience of crushing crush-able objects while gazing at adorable graphics. We have chosen five games which we believe have what it takes to sway your attention away from King's original, at least for a while. Give them a go on a boring afternoon and see where it goes!
Bejeweled Stars
- A brand-new Match-3 experience
- A beautiful world filled with surprises, explosions, and unique challenges.
- Combine sparkling gems to earn rewards, create Powers, uncover collectible Charms, and control the game board itself as you play
- Each level has its own leaderboard, making it easy to track progress in the game and show off your powerful skills
- Open chests to reveal exclusive Charms, delightful Bejeweled emojis that let you express your own style and send personal messages
- Earn shining stars with every level and watch as they fill constellations in the sky and unlock amazing rewards
Candy Crush Soda Saga
- Over 140 Sodalicious levels
- New Game Modes which include Soda (switch bottles and candies to release purple soda and save the Candy Bears), Frosting (match candies to smash the ice and set the Candy Bears free), and Honey (match candies next to the honey to release the trapped Candy Bears)
- Tasty new graphics
- Leaderboards for you and your friends to compare your Sodalicious scores
- Sync the game between mobile and tablet devices, unlocking all the features when connected to the internet
- Line up three or more Pokémon vertically or horizontally to battle against wild Pokémon
- Various levels of challenges
- Select a Pokémon and its destination in the puzzle area to cause combos automatically
- Simple gameplay blended with challenging strategic aspects
Triple Town
- An original puzzle game in which you try to grow the greatest possible city.
- Match three or more game-pieces combine three grasses to make a bush, three bushes to make a tree, and so on – until you've filled the board with houses, cathedrals and castles. - Outwit giant bears who will try to block your progress. LOL!
- After playing for a while, you will run out of turns and will need to wait for them to refresh over time, or you can buy more turns with the free coins you earn in the game
- You can also purchase unlimited turns *forever* for a one-time fee
Gummy Lab - Match 3
- Countless ways to combine gummies for crazy explosions
- Figure out the best gummy combinations for each situation
- Drop Super Gummies onto standard gummies on the game board for quick clears, or drop Super Gummies onto Power Gummies and unleash their hidden powers
- 2 distinct types of levels – traditional Match 3 mechanic where the gummies fall or drop, or levels where the gummies move up and down pat
- Free to play
Also read:
Recommended Stories