5 essential iPhone camera accessories for photo and video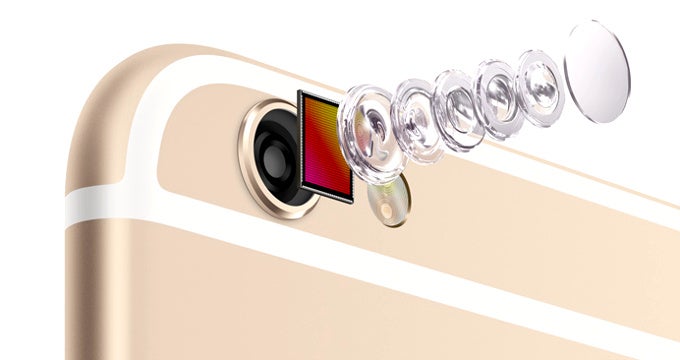 The Apple iPhone 6 and iPhone 6 Plus come with cameras that are among the very best on a smartphone: fast, consistently reliable, and ready to deliver in all sorts of shooting conditions.
And these days, we can all agree that most of the images we take in our lives are on a phone: after all, that's what's in our pockets at all times.
Unleash the full potential of your smartphone camera
However, there is a set of physical limitations to the possibilities of the shots you can capture on the iPhone's camera. Software cannot do much to strip away those limitations, but is there a way to go around them?
After using various accessories and gadgets, we've come to settle on a list of 5 essential iPhone accessories that bring a significant improvement for its camera. Some do for video, some for image stills, but in all case the change they bring is big. Take a look below.
#1: OlloClip Active
Price: $99
The OlloClip Active is arguably the best set of camera lenses that you can buy for the iPhone. Sure, it's a bit pricey at $100 - especially when you compare it with less expensive rivals - but you get what you pay for as here the quality of the lenses is definitely very good, and you get a full pack for various needs, including a brilliant 2x telephoto lens and a stunning macro and wide-angle options.
Flip them around and position carefully, and you can use them for both the front and the rear iPhone cameras.
#2: Fly-X3-Plus
Price: $349
If you've ever wondered if you can get good-looking video on the iPhone, you've inevitably bumped into one of the biggest problems for every camera operator: stabilization. The iPhone does employ software stabilization to videos post-capture, but walking around and trying to film anything that would even remotely resemble a cinematic effect is not possible.
Luckily, the Fly-X3-Plus 3-axis active stabilization rig for smartphones (it works with all sorts of phones, not just iPhones) does an outstanding job at stabilizing videos and with 3 hours of battery longevity on a single charge it will be more than enough for advanced enthusiasts. Note that you need to use the counterweight that comes in the box for heavier phones like the Apple iPhone 6 Plus. Keep in mind that the Fly-X3-Plus also comes with an attachment that allows you to mount a GoPro, which is a great option to have.
#3: Lifeproof Fre
Price: $62
The essence of good photography is capturing the moment, but to capture the moment you need to be there. In the hot summer months, a lot of us will be out near water - surfing, jumping from cliffs, or having fun near a swimming pool, and in all those cases, you can get some unforgettable shots of those merriest moments if you have a waterproof case. The Lifeproof Fre is arguably the best such case that does not go to any extremes, yet still protects your phone from water damage successfully.
#4: Anker 10000mAh Portable Charger
Price: $22
You might be surprised to see a power bank in this list, but a phone is only good for pictures as long as it has a charged-up battery, and if you're on an all-day trip checking maps, routes and taking picture, a battery can die in a matter of hours. That's why a portable battery pack like the Anker 10000mAh solution is a must for the photographer committed to taking pictures during the whole journey. There are hundreds of various battery packs, but we've picked this Anker one for its relatively large capacity, low price and the well-established Anker brand.
#5: Joby GripTight Mount and GorillaPod Stand
Price: $20
Finally, if you use your iPhone to record a video blog or like to take pictures at night, you know how important it is that the device is properly mounted on a tripod and perfectly stable. The Joby GripTight Mount with a GorillaPod Stand is a solution that has passed the test of time and it's both reliable and affordable, a must in our list of iPhone camera accessories.