5 best YouTube app alternatives for Android
10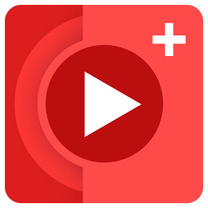 So you've probably heard of this video sharing website called YouTube. You must have – it is the third most popular website in the world after all. Having this in mind, it comes as no surprise that the stock YouTube client is one of Android's most widely used applications.
But a perfect app it is not. Sometimes videos played in Android's YouTube client fail to load or might stutter at a random point. Also, the app can't let you have your videos playing in the background, as many surely wish it could.
Thankfully, there are alternatives to Google's YouTube app. Some are pretty decent, others are not really worth your time. Of course, we focused on the former kind to come up with a list of 5 best alternatives to Android's stock YouTube application. Check them out and tell us which one you like best!