5 awesome connected gadgets for smart homes that bring a new level of comfort
1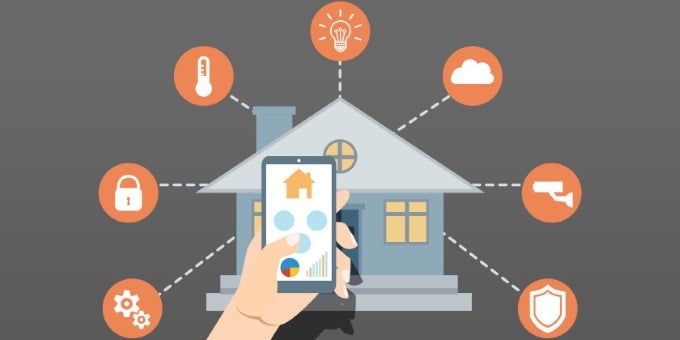 Smart homes are shaping up to become an exciting new playground for smartphone owners. While the technology might be in its early, and luxurously-priced stages, there's still a lot you can do with the connected, smartphone-controlled home products on the market. And one day, sooner rather than later, the prices will fall to a level accessible for the honest-working middle class. It's worth taking a look at these interesting gadgets designed to bring a new level of comfort and get us a few inches closer to The Jetsons-like future that hopefully awaits us. Check out these five gadgets and start planning the cyber home of your dreams!
B.One Smart Hub
Envisioned as the brain of your smart home, the B.One Smart Hub contains almost every piece of connectivity imaginable inside its skateboard-shaped body. GSM and GPRS radios, Wi-Fi and Bluetooth, NFC, 433 Mhz RF for security, and infrared blasters, among other things. There are used to ensure future-proof connectivity with all the connected gadgets you'll be piling up in your smart home in the years ahead. All connections are encrypted with 256- bit AES algorithms and protected by built-in firewalls. The number crunching is done by no less than ten parallel processors, which means this may be the fastest hub currently on the market. What's more, the B.One uses proprietary self-learning algorithms to send notifications, predict user actions, and learn your habits to automate the controls inside your home.
MOVE
Remote-controlled blinds and shades? With a smartphone? It's possible! This is MOVE, a Bluetooth-controlled motor made to retrofit nearly all manually-controlled indoor blinds and shades. The invention is designed so that anyone can install it without calling the electrician. The housing is fastened with wall brackets or dual-side adhesive tape. While the device is battery-powered, it includes a solar panel for charging, which means no connection to electrical outlets is necessary. It's also possible to link MOVE units together and control them as one. The unit is packed inside a custom metal gearbox and its mechanisms are designed to be powerful, but as quiet as possible. The gears are made of metal and the output axel has dual bearings, and there's also a force-limiting safety feature to make the motor safe to use.
Hive Smart Bulb
The Hive smart bulb is a replacement for your old-fashioned not-smart light bulb. It provides light and something else – smartphone control over all light parameters, along with scheduling. The bundled Hive app takes care of all that, letting you set schedules and dimming levels so your lights come up or dim themselves whenever you want them to. For example, you can schedule them to automatically turn on in after-work hours while you are on a trip, so it doesn't look like your house is empty.
90K Smart Lock
The 90K is a smart lock for your doors that comes with an embedded webcam (with Night Vision), microphone and speaker, fingerprint collector, and many other security mechanisms. The digital circuitry uses multiple encryption levels and only communicates with authorized users, leaving no place for unwanted guests. Every time someone presses the door bell on the 90K Lock, it issues a push notification from the bundled smartphone app. You can answer it like you'd do a Skype call and see a live video feed showing the ones standing in front of your door. You can also talk to them via the embedded mic and speaker and press the 'Open' button to let them in, or the Ignore' button to keep them out.
Solar Breeze
The Solar-Breeze is a sun-powered smart robot that skims the pool and gets rid of as much as 90-95% of all debris and contaminants on the surface of the water. It operates automatically all day long, using energy from its sun-charged Lithium Ion battery for sundown cleaning. While the gadget doesn't offer smartphone connectivity, it's still a great addition for your high-end smart home. And like any piece of smart gadgetry, it too has a chip in it. Maybe some bright kid will hack it and boot CyanogenMOD, making this an Android robot. More robots, more fun!
ALSO READ