5 + 1 tips to protect your phone, and your data
6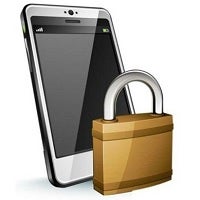 Protecting our smartphones is more than just putting them in a case or putting on a screen guard. The data we pump in and out of them needs to be protected too.
Thankfully, the smartphones we have today offer us several options when it comes to keeping our devices and data secure. Doing so also upholds the protection you actively use when logging into a site or service when you are on a computer.
On a smartphone, the email is "always on." Unlike a browser on your home computer, you do not need to log in every time you check your email, or messages. That arguably makes these simple tips to add a small layer of protection all the more important.
Nothing is guaranteed, but short of replacing your device with a Blackphone, these ideas will likely put you more than one step ahead of the general public. Since in some cases there are so many options available, make sure you do your own research and seek recommendations from colleagues or others whose input you trust.
Coupling these ideas along with getting familiar with your platform's "find my phone" type feature will help close the lid on any possible leaks of your information. Should you lose your device, you can go to the requisite device manager and wipe the phone clean if there is a connection.