4G LTE is for the geeks, half of U.S. consumers feel like they don't need it
71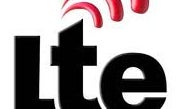 4G LTE – we hear this resounding abbreviation all the time, which should come as no surprise as it is the most advanced kind of mobile broadband that a subscriber can get nowadays. It is offered by Verizon, AT&T, and Sprint, with
T-Mobile expected to join the fun next year
. Yet in the real world, what fraction of all cell phone users demand having 4G LTE service?
The answer to that question might surprise you. According to a research conducted by
Piper Jaffray
,
almost half of U.S. mobile subscribers do not feel like they need 4G connectivity
. That includes all popular kinds of 4G we know, namely LTE, HSPA+, and WiMAX. In addition, the study shows that more than a quarter of mobile phone users do not see any difference between the 4G flavors that are currently operational. Only 15% of all 3000 respondents are convinced that 4G LTE is the best kind of 4G available today.
As a side note, the same people were also asked whether they were planning on purchasing the next iPhone, which will presumably have LTE connectivity. 55% of all respondents admitted they were considering getting Apple's next smartphone, and 44% of them prefer to get it from Verizon. AT&T and Sprint were preferred by 29% and 14% respectively, while 13% would get the iPhone 5 from T-Mobile, in case the carrier releases it.
So it seems like 4G LTE is just for the smartphone geeks like us, and the average Joe still doesn't care about high-speed mobile internet, or at least not yet. Things are bound to change over time, however, especially since smartphones are gradually eating into the market share of feature phones. What is your opinion on the matter? Is 4G LTE now a must when buying a new smartphone?
source: Piper Jaffray via
BGR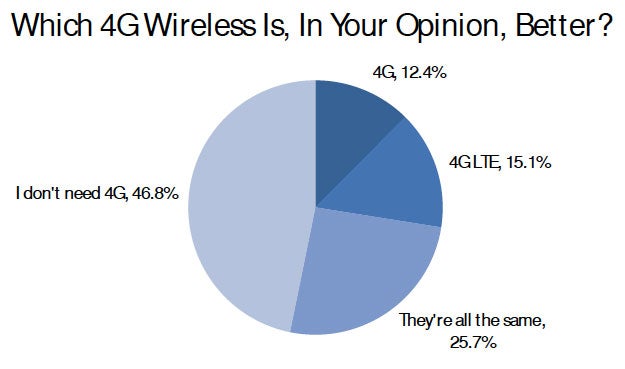 Recommended Stories