4G LTE connectivity blesses the new iPad, Sprint and T-Mobile are still excluded
13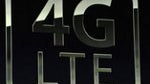 Well, well, it doesn't shock us to find both
AT&T
and
Verizon
once again being
included with the new iPad
, especially when they were in it with the iPad 2 to begin with. This time however, they've been given the good ole' update in form of
4G LTE
connected iPads, which should no doubt satisfy the ever-vociferous appetite of consumers. Sadly,
Sprint
and
T-Mobile
customers are faced with the
reality that they've been excluded once again
.
At Apple's press event today for the unveiling of the new iPad, it was announced that the new iPad is going 4G LTE to meet up with the demanding times. No doubt that it'll ring in some great news for those consumers that are particularly adamant about speedy data speeds, but for the rest of us that have no desire to be connected all the time, the
Wi-Fi version
is undoubtedly the other solution. Specifically, the latest iPad will offer
21Mbps HSPA+
and
DC-HSDPA at an amazing 42Mbps
, and beyond that even, LTE will be blistering at the rate of
73Mbps
. As for the lucky ones in North America fortunate enough to get in with an LTE equipped iPad, the listing currently includes AT&T, Bell, Rogers, Telus, and Verizon.
Needless to say, that's all fine and dandy for those customers who happen to have active accounts with the aforementioned carriers, but for those in the Sprint and T-Mobile camps, they'll be contemplating long and hard on whether to bail and essentially side with the competition to experience faster data speeds. Of course, we're certain that Sprint and T-Mobile will be diverting some of its advertising to lure in customers by justifying the advantageous benefits of its line of "4G" enabled Mi-Fi devices, which
we've seen in the past already
.
Still, we're going to wait yet another year before the possibility of seeing the iPad becoming a reality with either Sprint or T-Mobile. So would you make a switch to simply experience 4G LTE goodness?
source:
Apple
via
Engadget