4G LTE / 3G cellular data speed comparison: AT&T vs Verizon Wireless vs Sprint vs T-Mobile
74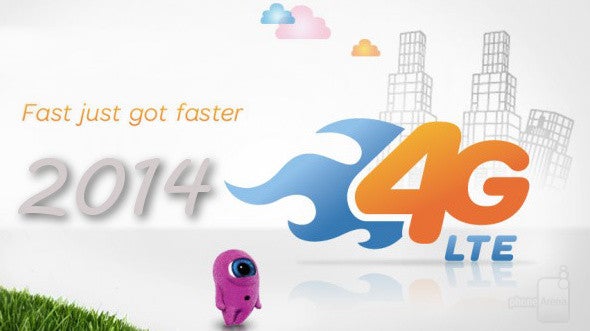 4G LTE has brought blazingly fast Internet to our mobile devices, with speeds often even higher than what home Internet connections offer. However, not all carriers are equal in their offerings, and speeds can vary hugely on different carriers. Nowadays, most major US metropolitan areas are well covered, but speeds still differ hugely and while a carrier might deliver extremely high speeds in one area, in a different area it might deliver a much slower connection.
To see what is the current reality of US carriers' cellular data speeds, we are comparing America's top 4 carriers: Verizon Wireless, AT&T, Sprint and T-Mobile. For this comparison we are looking separately at 4G and 3G speeds, as well as at latency. We have used data from the 20 largest metropolitan areas in the United States to come up with nation-wide averages (but you can also see the results per area). For the actual speeds, we are using publicly available data from OpenSignal's excellent maps. OpenSignal takes its data from over 1 million consumer devices, which is a great sample size. Here are the 20 metros we used for this comparison:
We compare the data speeds and coverage offered by the four largest US carriers: AT&T, Verizon, T-Mobile, and Sprint

New York
Los Angeles
Chicago
Washington DC
San Francisco
Boston
Philadelphia
Dallas
Miami
Houston

Atlanta
Detroit
Seattle
Phoenix
Minneapolis
Cleveland
Denver
San Diego
Portland
Orlando
Tl;dr version
T-Mobile is

the fastest

4G network in the United States scoring first in the 20 out of 20 major metros that we measure
AT&T and Verizon

share the second place

with very little differences in the 4G data speeds they offer
Sprint is a

distant fourth

in terms of speed, and has a lot of catching up to do
HOWEVER Verizon Wireless is

the only one

that has a 4G network that is LTE-only (not the slower HSPA+ standard) and it has the absolute best coverage
AT&T is the

closest runner-up

in terms of coverage, while T-Mobile and Sprint fall far behind
In terms of 3G speeds, T-Mobile and AT&T have the lead by a long shot
In some markets, regional carriers do a better job than the major four
4G brings a 50% to 100% improvement in latencies

Seattle

scored the highest average 4G speeds: 15.85Mbps with T-Mobile

New York City and San Francisco

are some of the most congested 4G markets with some of the slowest 4G speeds
4G speed comparison
In this comparison, we measure 4G speeds of the four major US carriers in the 20 metros we've mentioned above. Notice that 4G here refers to both LTE and HSPA+ speeds. The results are quite revealing: T-Mobile has managed to improve its network quickly, and it is now the fastest network in all of these 20 metropolitan areas by a long shot.
Verizon Wireless and AT&T - despite their much wider coverage (that we'll discuss later) - cannot match the mind-boggling speeds of T-Mobile. The magenta-themed carrier offers over 10Mbps in many areas, and that could easily be more than your home cable provider offers. You'd also notice that there are no results for some of the carriers in some regions. The reason for this is not complete lack of coverage, but rather the fact that the speeds of the carrier fall behind the top 5 operators in terms of speed in that area.
With all this in mind, take a look at how the big four perform in terms of 4G speeds in the 20 biggest US metros.
3G speed comparison
3G as a technology is sunset by 4G and the LTE standard in particular, but some of the carriers still have wider 3G coverage and your smartphone is smart enough to switch to 3G in areas where 4G is not available. For those living in sub-urban areas 3G is particularly important.
That's why we measure the 3G speeds of the top four US carriers. Notice that Verizon Wireless has low 3G speeds in this comparison, but a lot of that is offset by the fact that it has so wide of a 4G LTE coverage, that 3G speeds on this carrier are of lesser importance.
For all else, T-Mobile and AT&T rank the highest in terms of 3G speeds across the 20 regions that we measure. Take a look at the scores, metro by metro, right below.
Latency comparison
Another key component of a good connection that provides satisfactory web-surfing experience is latency, or the ping. The lower the results in this category, the faster pages will load, the less lag there is in gaming, and the happier the user.
The first thing that is glaringly obvious is that 4G latency speeds are noticeably faster, better than the generally nearly 60% slower 3G latency speeds. We're only counting averages here, so take a look to see the slight nuances between carriers.
Coverage maps
The last, but not least component of a satisfactory experience with carriers is coverage. And in terms of coverage, Verizon Wireless is king. The carrier has a 4G network that is hundred percent LTE, with 99% coverage of its 3G network, and it covers over 97% of Americans. AT&T is your second best option for nation-wide coverage, as its LTE network has quickly expanded to cover 300 million Americans. Sprint and T-Mobile are lagging far behind in terms of coverage, and we advise you to carefully check their coverage maps, especially if you travel a lot.
In fact, whether you live in the Dakotas, or somewhere else with scarcer coverage, it's worth taking a look at the particular coverage maps for your region to pick the best carrier. Notice that smaller carriers like Cricket Wireless still excel in some particular markets (for Cricket, it's the Chicago area, but also New York-DC, as well as Mississippi and Florida), so those are also worth a look. You can also take a look at the current data coverage maps for the four major US carriers right below.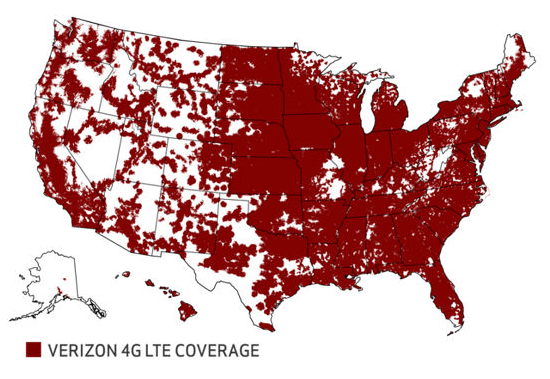 Due to the quick deployment of 4G LTE stations by some carriers, these maps may not represent the most up-to-date actual coverage situation. T-Mobile, in particular, has expanded coverage than what is shown on the map (but this is the latest publicly available map).
Check your coverage here:
Finally, do not hesitate to share your thoughts about each of the four carriers: which one are you using and how happy are you with your data speeds?