400,000 apps in the App Store have never been downloaded says report
41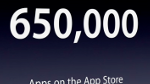 "If you're not on those lists, it's not sure that you're being discovered by anyone else. The top 25 tend to be the same companies who spend millions of dollars to get to the top of those lists. If you're an independent, small app publisher, then it's really tough to be discovered."-

Christian Henschel, Adeven CEO
Would you be surprised to hear that more than 60% of the apps in the App Store
have never been downloaded
, even once? That's the conclusion of analytical firm Adeven. The latter even counted the number of flashlight apps and found that Apple iPhone users in need of a quick light have 1,899 choices.
Christian Henschel, Adeven CEO,
said that there are only a "
couple of thousand apps
" that get downloaded in number from Apple's on-line applications store.
The sad thing about this is that it goes against the hopes and dreams of a number of small developers who read about the success that major developers are having. It's easy to see a game like Angry Birds take off, make a ton of moola, and think that this money tree can be easily planted. The reality is that it takes money for promotion and a whole lot of luck. Adeven CEO Henschel says that without a proper search mechanism in the App Store, the only way to get noticed is through the lists showing the top titles.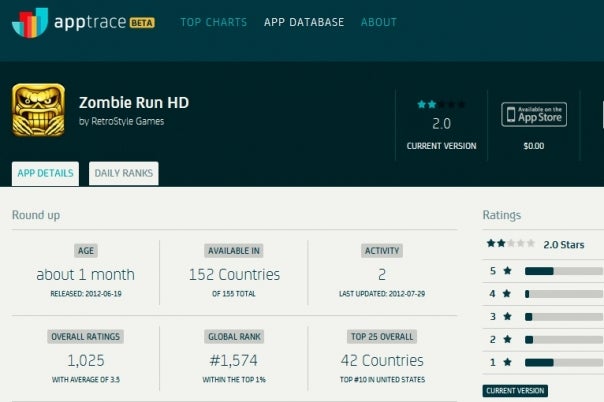 Apptrace offers free analytics for app developers
Adeven is promoting its free analytic service Apptrace which collects iOS app data in the 155 countries that support the App Store. Besides measuring how specific apps measure up in the entire store, Apptrace will soon be able to compare data
for app vs. app analytics
. Adeven will be introducing a unified SDK to handle the analytics for multiple ad brokers that a developer might use. Amazing that as recently as five years ago, there was no need for a company like Adeven and now it is filling a giant hole for information used by developers.
Adeven will
start providing Android analytics in the fourth quarter
and it will be interesting to see if there are as many dead apps in the Google Play Store as found in the App Store.
source:
Adeven
via
GigaOM
Recommended Stories