4 things Samsung's Bixby is rumoured to do better than Siri
29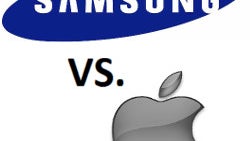 It's the final countdown! With only two days separating us from the much-anticipated launch of one of the hottest flagships this year, the global tech forum is bubbling with excitement. Samsung Galaxy S8 is set to be unveiled simultaneously on
March 29
at events in London and New York, to show off what the Korean giant has cooked for us this time.
Even though leaks on the
S8 have literally flooded the news feeds
, very few rumours have been officially confirmed. Nonetheless, we know for sure that Samsung's AI assistant,
Bixby
, is set to make a debut in the upcoming Galaxy S, and will deliver features never before seen on a mobile device.
However, it's good to keep an open mind before we have actually tested the new assistant ourselves. So far, Bixby sounds like an intuitive piece of software that aims to learn you and provide an all-round, personalised assistant experience. Some people speculate it would blow Apple's Siri out of the water, sporting rich app integration and human-like conversational flexibility. Even though Samsung officially announced Bixby this month, the press release did not go into much depth and detail about the AI's expected features, so it's really hard to speculate whether it's a winning match to Siri.
Nonetheless, we have managed to put together a list of the known functionalities that might indeed shame Apple's Siri and make the S8 even more desirable a purchase than it's already shaping to be.
App integration
It's safe to say that Siri lacks a great deal in terms of ability to navigate within apps and execute commands, and has a limited set of actions that it can actually carry out in an app. Calling a Uber car or sending a message on WhatsApp through Apple's voice assistant is not really unique anymore, neither is it exciting. Even though Siri is 6 years older than Samsung's newborn AI, Apple has not done much to provide notable innovation, as to how the software interacts with apps.
Bixby, on the other hand, is supposed to feature deep in-app functionalities, operating comprehensively through voice commands. Users would barely have to navigate using the common app interface, or will only need to do on few occasions – to select out of a bunch of options, for example. Galaxy S8 users are likely to be able to do the same amount of things in most apps through Bixby, as they would by finger tapping.
Situational judgment
Siri does feel robotic in terms of context awareness, when you need the assistant to take into account your previous choices or likely current needs. Most of the time it will chuck back an answer that makes little sense, with view of previous commands or questions you have had. Apple's voice assistant's situational judgment is pretty much limited to fulfilling functions within or through certain apps by strictly following what you tell it, without making own deductions from your behaviour.
Most voice assistants support only a few selected tasks in an app, Bixby is set to change this.
Bixby is expected to be quite an innovation, as it's said to have the ability to understand where you are at in a certain application and allow you to continue through voice navigation. It will be able to understand the context of what you are doing at the moment and act accordingly, creating a seamless experience. It's supposed to provide an intuitive flow of control and commands, where the software feels smooth and in line with what you are actually looking for, unlike a pre-programmed code-to-voice reader.
Smart voice command recognition
Most voice assistants, as well as Siri, will require you to remember how certain names or commands are worded, or phrased, in order to execute them. This state of affairs hasn't changed dramatically pretty much since voice assistants came about. Before the smartphones boom, people had only a few apps to control and remembering how a particular "spell is cast" wasn't too difficult. In this regard, Siri has great trouble with more complex or odd commands, greatly limiting what you can actually get done using only your voice.
Bixby will be able to pick up incomplete commands and use existing knowledge.
Apparently, Bixby will be able to remedy this by understanding tasks with complete information or bad wording. The AI will use its acquired knowledge to carry out your commands to the best of its abilities, and will ask for more details, only when it hits a hard wall. If, for some reason, it is not able to execute a command, you would be able to "grab the reigns" and pick up where it left off. This would give Bixby an edge over Siri and competitor AIs, for you often need to start a particular action from scratch, when the assistant fails to complete it.
Cross-devices, IoT integration
Another area that seems to have been left at base ground at Apple is Siri's integration with smart devices and IoT, which are really picking up speed in recent years. With new smart products now coming out of the oven literally every day, Siri still offers very limited cross-device integration. Yes, you can control everything Apple, but with most third party devices, you are limited to not much than switching them on and off. While Apple's Home app gave Siri a little boost in this section, the assistant still lacks in features and flexibility, and already faces tough competition from Amazon's Alexa.
Now, Samsung is obviously known for its great home units, as well as its smartphone products. In recent years, the company has invested heavily in smart home devices, and intends Bixby to integrate with all Samsung appliances.
Since Bixby will be implemented in the cloud, as long as a device has an internet connection and simple circuitry to receive voice inputs, it will be able to connect with Bixby. - Injong Rhee, Executive Vice President and Head of R&D, Software and Services, Samsung Electronics
Samsung hasn't made any comments yet, as to if and what non-Samsung devices Bixby will be able to communicate with. However, the company seems to intend the AI to operate seamlessly across different areas of your life, believing Bixby will conquer ground way beyond the smartphone niche.
"Bixby will evolve from a smartphone interface to an interface for your life"- Samsung VP of Software and Services
The age of artificial intelligence
What an age – washing machines with microphones and invisible assistants that control them. Let us pinch you and also tell you that you are likely to see a lot of Bixby past its launch on the 29th. Samsung has said it has every intention to release a tool to allow third party developers to make their applications and services Bixby-enabled. However, no reasonable estimate can be given, as to how long it will take before Bixby gets its "know-how" on a decent amount of apps. This means that we might see inconsistent presence across some apps, until coders from around the world successfully integrate the AI into their software. Even though the future for Samsung's voice assistant seems to hold a lot of potential, it will inevitably take some time until Bixby takes full shape of what it sets out to be.
Apple, too, certainly seems aware of the situation and will definitely look to buff Siri up, most likely with iOS11, and challenge Bixby's entry. The company is also rumoured to be working on a
an Amazon Echo-like home device
, operated through Siri, supposedly looking to expand its AI and smart home presence.
Whether the Californian company is a bit too late with its move is still to be debated. However, we are literally hours away from finding out how big the aces in Samsung's sleeve are, as we tune in for Galaxy S8's much-anticipated launch, where Bixby will make a first-time appearance.