Apple may not have standalone Siri speaker but broader integration
4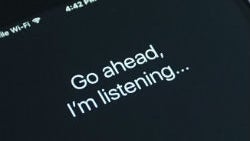 The latest rumor says that Apple will not be working towards building a direct competitor to the Amazon Echo or Google Home, but will be looking to integrate similar voice-command features into a wider array of its devices. I won't lie. This is such an obvious idea that I'm a little annoyed that I didn't really see this coming.
Let's be fair about this: Amazon had to build the Echo because it didn't have a hardware presence in the average household beyond the Kindle, which is not capable of doing more than being an e-reader. Similarly, Google needed the Home because it couldn't expect the Pixel to carry the load and can't be sure what Android devices outside of its own will push users to enable touchless voice commands that use the Assistant, especially if Samsung has
Bixby
doing the work. On the other hand, Apple has a huge install base of iPhones, a solid install base of Apple TVs, and is leading in tablets and smartwatches too.
Toss in the new AirPods (which no one has because Apple can't build them effectively) and you've got a wide range of devices that have Siri built in and ready to listen to any command you may want to yell out. According to a reporter from Time who spoke with Apple execs, there is no interest within the company to build a standalone speaker to be the home hub. Instead, Apple will likely use all of the devices at its disposal to answer voice commands.
On one hand, this does sound like a solid idea, especially for smart home commands. However, without a dedicated speaker it could become a bit awkward when you ask a question that requires an answer, receive a message, or really do anything that would need audio feedback. It's likely that most of the time you'll have an iPhone, iPad or Apple Watch around to provide at least limited audio feedback. But, if you want to play music, you'll have to be sure either your TV is on or you have an AirPlay compatible speaker. It's still possible that the Apple TV itself could become that speaker, but we'll see.