4 cool LG G3 features that can't be found in the Galaxy S5, One (M8), or Xperia Z2
14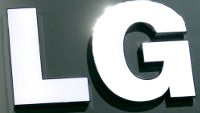 LG has announced its new flagship Android smartphone, the G3
, and to tell you the truth, we're impressed. With its larger than life, 5.5" screen of breath-taking QHD resolution and a series of other improvements across the board, the G3 shapes up as a real winner.
That said, the phone is expected to hit international markets sometime near the end of June, which is when it'll face some notable opponents such as the HTC One (M8), Sony Xperia Z2, and Samsung Galaxy S5. Speaking of the S5, it'll without a doubt be the biggest rival of the LG G3, not only because the S5 is probably the most popular new Android flagship, but also because both LG and Samsung are from South Korea, which, we guess, makes them both neighbors and rivals...
Anyway, leaving this not-so-vital issue to the side for a while, we think we've identified 4 very cool features that the newly-announced G3 has, and the Galaxy S5 hasn't. Of course, we aren't talking about any of those software shenanigans like Smart Notice and Knock Code (although some of them may turn out to be quite handy), we've tried to limit ourselves to decidedly useful features (which kind of explains the low number). So, without further ado, let us present you with our list of 4 cool LG G3 features that are nowhere to be found in the Galaxy S5!