38.5% of iOS devices are running iOS 11; Apple executives testing Apple Pay Cash?
27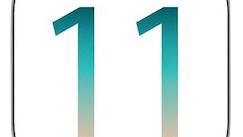 Apple launched iOS 11 on September 19th. 24 hours after being released, iOS 11 was running on 10% of iOS devices. After one week, the figure was up to 25.28%. Now, two weeks after the launch, iOS 11 is installed on 38.5% of iPhone and iPad units. As high a figure as that is, last year saw 48.16% of iPhone and iPod models updated to iOS 10 after the same two week time period. So why is the adoption rate for iOS 11 down from last year's iOS 10? There is speculation that iOS users are waiting for certain features like Apple Pay Cash to be included in a future version of iOS 11 (more on this later) before installing the update.
Speaking of updates,
Apple is already on iOS 11.0.2 after pushing out the latest build of its mobile operating system
. The update, which was released on Tuesday, fixes a bug that created static on the
iPhone 8
and
iPhone 8+
during phone calls. Two other problems, one with email attachments, and the other related to hidden photos, are also "fixed" with the installation of iOS 11.0.2.
Another report Tuesday says that Apple employees are testing the company's upcoming Apple Pay Cash feature. The testing is reportedly taking place on iOS 11.1. The anonymous employee handed over a couple of screenshots to a member of an online forum. One showed the setup process required for the peer-to-peer service, which allows a user to send cash to another person through iMessages. The other showed a failed attempt to send money from the employee to another individual.
Apple Pay Cash can send money using a linked debit or credit card. Money received is stored in a virtual wallet connected to Apple Pay Cash and can be used for purchases or transferred to a bank account. Using a debit account to send cash using this service is free, while using a credit card will cost the sender 3% of the transaction amount.
While Apple Pay Cash was not found in the version of iOS 11.1 sent to developers last week, that means nothing if employees are internally testing it. It still could end up in a version of iOS 11.1 meant for the public, or it could be earmarked for a later version of iOS 11.
source:
Mixpanel
via MacRumors (
1
), (
2
)