$300 Windows 8 tablets aiming to bring the iPad market share to less than 50% in 2013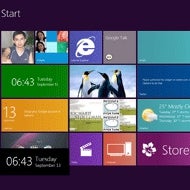 Besides the battery life boost, one of the reasons Microsoft created Windows RT for running on ARM-based tablets was that the silicon is much cheaper than Intel's offerings.
Now insiders claim that in the low range tablets with Windows 8 in its RT version for ARM processors will cost $300 or even less, with Intel also aiming for a price range with its processors at $300-$1000, depending on the configuration. Microsoft has enlisted HP, Dell, Lenovo, Acer, Asus and Toshiba as manufacturers, with Lenovo and Acer particularly keen to build the $300 Windows slates for the vast markets in Asia.
Something tells us Western consumers won't really mind having those affordable slates available to them too, and all in all about 32 Wndows tablets are rumored to land before year-end.
According to Microsoft's own tables issued the other day, Windows RT will have Microsoft Word, Excel and PowerPoint coming standard in their versions for ARM processors on all such tablets. A $300 unit with Windows and Office preinstalled is likely to persuade a lot of users, so Microsoft and Intel have allegedly set an internal goal, sources claim, to bring the iPad market share below 50% next year. With Windows (Phone) 8 and Google leveraging the Motorola acquisition, 2013 is shaping to be the real challenge for Apple's mobile disruption phenomenon.