3 days after the announcement, Radiant Defense hits the Google Play Store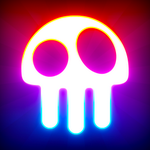 We found out just 3 days ago that developer Hexage was
working on a new game
, a tower defense game called Radiant Defense, and already the game has hit the Google Play Store and is available for download. As we were told before, the game is free-to-play, but does have some in-app purchases which will help you power up weapons if you decide to support the developer, or you are impatient and want to run through the game faster.
And, that's one of our favorite things about Hexage. Unlike most developers who implement the free-to-play system, you can still have fun with a Hexage game even if you don't pay. Most free-to-play games essentially force you to pay by ramping up the difficulty or making you grind, and then overcharging you. But, Hexage keeps gameplay varied enough to make the game fun even if you don't pay, and if you want to support the dev, you can get a pretty sizable power-up for just $3.
In Radiant Defense, you'll have to defend yourself from 300 waves of enemies spread out over 10 levels. You'll have 9 weapons and 3 super-weapons with which to defend yourself, and of course there's the relatively standard online leaderboard and such. And, if you are the type of person to turn down the sound in a game, you may want to at least give this one a try, because the soundtrack is pretty sweet.