25 cool new icon packs and themes to freshen up your Android style (2014 edition)
21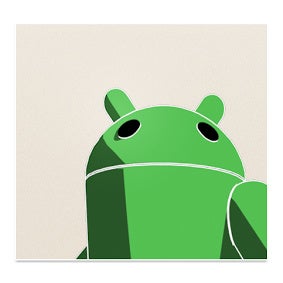 The beauty of Android lies in its nearly limitless customization options. One particularly deep way to change the looks of your Android phone - be it a Samsung Galaxy device, HTC One phone, or any other gadget powered by Google's mobile operating system - is to replace all the stock icons for apps with new ones, to get a brand new style.
Luckily, you can find icon packs right on the Google Play Store, each with its own distinct appearance. You can have modern ones with the trendy flat looks, ones that resemble the good old Symbian, others that mimic paper, and so much more. Most of these packs contain hundreds of icons that will cover all most popular apps, but still you should keep in mind that an icon pack might not have a replacement app for a not-so-popular app.
Once you get an icon pack, though, you also need to install it. The easiest way to install an icon pack is by first installing a custom launcher like Apex, Go Launcher, or Nova. However, there is also another way to do this and we walk you through it in the
how-to install icon packs without root tutorial here
. With all this in mind, take a look at these 25 cool new Android icon packs, and feel free to let us know which one you like best.
Note:

You can install and use these icon packs and themes on phones like the Samsung Galaxy S5, Galaxy S4, Galaxy S III, Galaxy Note 3, Galaxy Note 2, HTC One (M8), LG G3, LG G2, Moto X, Moto G, Sony Xperia Z2, Xperia Z1, etc.