Apple to start manufacturing the iPhone 6s Plus in India
7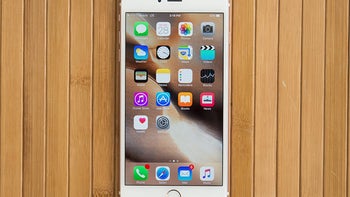 The
iPhone SE
was up until now the only Apple device to be manufactured locally in India, production of which began last year, but now Apple contract manufacturer Wistron has also initiated a trial production run for the
iPhone 6s Plus
model at its Bengaluru assembly plant in India.
According to a new report by the
Economic Times
, citing two industry executives familiar with the matter, the trial production run for the
iPhone 6s
Plus in Bengaluru is expected to be followed by commercial production within the next couple of weeks. This could potentially bring down the price of locally assembled iPhone 6s Plus units by 5 to 7 percent, the executives claim, which would help put Apple's phones on par with OnePlus and premium Samsung devices, which are all locally produced in the country.
"However, the price correction may not be reflected immediately since Wistron will not be able to fully meet the entire requirement of iPhone 6s Plus in India and imports from China will continue,"
one of them people familiar with the matter says. Prices for locally assembled iPhone 6s Plus units will drop 5 to 7 percent, once Wistron's Bengaluru plant amps up production to satisfy the demand.
Local manufacturing of the iPhone SE helped insulate the model from the 6-7% price hike that affected many companies, as the custom duty on smartphones was increased to 15% from 10% in December and again to 20% in February.