2017 iPhone users can select Google Assistant as their default assistant replacing Siri?
77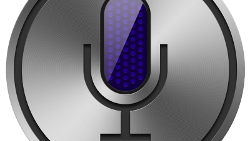 A report published the other day claims that Apple and Google are working together on a way to allow iPhone users to select Google Assistant as their default virtual assistant, replacing Siri in that capacity. The way Google Assistant currently works on iOS is that the app is opened up like any other third party app,. The user then requests the information that he/she is seeking from Google Assistant,.and then closes the app when done. But if the source of this information is correct, iOS users who prefer Google Assistant over Siri will be able to make the change allowing Google to become the default virtual assistant on the 2017 iPhone models That includes the
Apple iPhone 7s
,
Apple iPhone 7s Plus
and the
Apple iPhone 8
.
"Seasoned" iPhone users might recall that when Apple's iconic smartphone first launched, Google Maps was the native mapping application on the phone. The source did not reveal whether Apple's plan for Google Assistant would be similar to that. Those in the know compare the use of Google Assistant on iOS to the implementation of Amazon's AI assistant Alexa on certain Huawei smartphones. Users of the
HTC U11
handset in the U.S., U.K. and Germany will
soon have the opportunity to use Alexa as a personal assistant
on the phone, along with Google Assistant.
For a number of reasons, this is one rumor that is hard to believe. With the smart speaker becoming the breakout tech item of the year, every company involved in manufacturing such a device is using it to promote its own personal assistant. Amazon has Alexa, which is starting to make its way onto Android handsets. Google has Google Assistant, Microsoft's Harman Kardon Invoke features Cortana, the Apple HomePod uses Siri and Samsung is rumored to have a smart speaker in the works that would use Bixby.
With so much competition in the personal assistant space, you would think that Apple would be doing everything in its power to keep Siri as the only personal assistant available to iPhone users by default. As a result, we would like to see some more verification before taking this rumor more seriously.
source:
AndroidGuys