2016 is going to be a tough year says Samsung Electronics' CEO Kwon Oh-hyun
42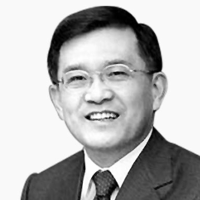 Samsung Electronics Chief Executive Kwon Oh-hyun cast a pall over the first work day of the New Year by calling for a tough business environment in 2016. The executive sees tough competition in business like chips and smartphones carrying over from last year. Korea Investment, a brokerage house in the country, now expects Sammy's fourth quarter earnings to be lower than expected.
Back in October, Samsung predicted that its operating profit during the current quarter would be lower than what it reported in the way of Q3 operating profit. This coming Friday, the company will make its official predictions for the fourth quarter, which the company said is a historically weak period for components sales. Korea Investment now sees Samsung scoring operating profits of $5.41 billion USD for the three month period that ended last month. That is down from its prior forecast of $5.78 billion USD.
Despite positive consumer response to Samsung's high-end smartphone models this year, the manufacture felt intense competition at the high-end from companies like Huawei, and at the low end by a plethora of low-priced Chinese smartphone manufacturers. Perhaps most telling is that the handset line most responsible for Samsung's top market share placement last year was the Samsung Galaxy J..
Many analysts believe that
Samsung's problem stems from software that doesn't differentiate the company's smartphones
from competitor's lower priced Android models. But even if Samsung were to revamp TouchWiz for 2016, a global slowdown over which it has no control could be troublesome for the company's mobile division.
Samsung Galaxy Note5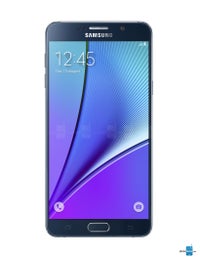 source:
Reuters