200 Foxconn employees threaten suicide over wages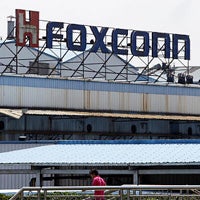 The Information Centre for Human Rights in Hong Kong states that approximately 200 workers at the Wuhan factory expressed dissatisfaction with wages and workplace conditions by threatening to jump off the factory's roof. The chief complaint was workers earned less in Wuhan than at their previous jobs.
Simon Tsing, a spokesperson for Hon Hai Precisions, which publically trades as Foxconn, said it was not a strike and no one was hurt. He would not elaborate as to exactly how many employees were involved but insisted that they were workers that were new to the plant who disagreed with certain workplace adjustments.
"The dispute has already been settled after some negotiations involving the human resources and legal departments as well as the local government," said Tsing.