$2.99 iOS app free from Apple for a limited time
8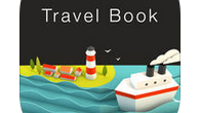 How would you like to save $2.99 by getting a paid iOS app for free? Keep reading and we will explain how Apple will take care of the cost of downloading and installing the AirPano Travel Book app. This is a perfect app for those who would love to get away and travel, but can't do so right now for one reason or another.
The app offers you 360 degree aerial views of international cities, lakes, mountaintops, waterfalls, beaches, volcanic eruptions and more. You will be able to rotate the images, zoom in and change the field of view. The AirPano Travel Book was one of the "Best of 2014" apps in the App Store, and a Top1 travel app in over 70 countries. Apple felt so highly about this app that it was featured in an iPad commercial!
To get the AirPano app for free, install the Apple App Store app on your iOS device. Open the app and scroll down the "Featured" page until you see a banner for the app. Tap on the banner and you're taken to another screen promoting the app. At the bottom of the page, you will see a green "Download now for free" banner. Tap on it, and you will have a $2.99 app installed for the low, low price of zero.
"AirPano Travel Book is a collection of unique spherical photo panoramas of the most amazing places in the world with a bird's eye view. The aerial panorama technology allows viewers to soar in the sky above Niagara Falls, the famous Taj Mahal, nightlife in Las Vegas, and the fantastic beaches of Dominican Republic"-From AirPano Travel Book's App Store listing
The offer expires on September 30th, but we still recommend installing it now before you forget to do it. The app will bring you a view of major vacation spots, world famous cities and locations from a vantage point that you've never seen them from before. Enjoy!
via:
RedmondPie