1993 Apple WALT protoype hits eBay
9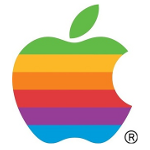 Back in 1993, 14 years before the Apple iPhone changed the cellular world, the Cupertino based firm had introduced WALT at MacWorld Boston. WALT was an acronym for Wizzy Active Lifestyle Telephone and was a feature-rich (for the times)
add-on for the traditional landline phone
. WALT had a touchscreen that used a stylus and had a modified System 6 with Hypercard GUI to run such features as faxing, banking, a contacts list, customized ringtones and a message pad that used handwriting recognition.
While the product was never released, it did make it far along the process to have an instructions manual printed up. On the eBay listing, it was noted that the device had SCSI and VGA output inside. The unit on eBay is not functional because of a loose connection that a buyer could fix. As you might imagine, the pricing for WALT requires more than the change in your couch. You can opt to pay the "Buy it now" price of $8,000 and bidders are asked to submit their best offers. While WALT surely has
some historical significance
, 8 grand can buy you quite a few 64GB Apple iPhone 4S units.
source:
TheVerge
via
Electronista