16GB OnePlus 2 no longer on sale in the US and Europe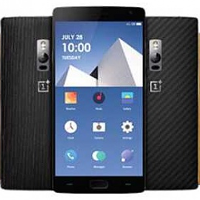 In what may be considered a surprising move for a company that prides itself on its affordable high-end smartphones, OnePlus has withdrawn the 16GB version of the OnePlus 2 in both the United States and in Europe.
The 16GB version of the phone disappeared from the company's web store earlier this week, but it turns out that things will stay this way for good. A spokesperson has confirmed the decision for TechRadar, claiming that the 16GB version of OnePlus 2 was not nearly as popular as the 64GB model in these markets.
The 16GB OnePlus 2 came with 3GB of RAM, previously offered at $329 in the US, and was the cheapest version of the smartphone that you could purchase. The other version, which comes with 64GB of internal storage and 4GB of RAM, can be had for $389.
Given that OnePlus has made a name out of selling high-end smartphones at decent prices, this comes as a surprising move. Sure, 16GB of internal storage might not be enough space for some and the fact that the smartphone lacks a microSD card only makes the matter worse, but the decision to completely remove the 16GB version from the store seems a bit on the drastic side.
On the other hand, the extra 48GB of internal storage and the extra GB of RAM are well worth the $60 price bump. Another way to look at this is that OnePlus is helping customers make a better decision by removing alternatives.
In emerging markets such as India, where the cost of a smartphone is of ultimate importance in the buying decision, the 16GB OnePlus 2 remains on sale.
What do you guys think, is anyone sad to see the 16GB OnePlus 2 go?