14-year-old discovers heart risks of having an iPad 2 too close
11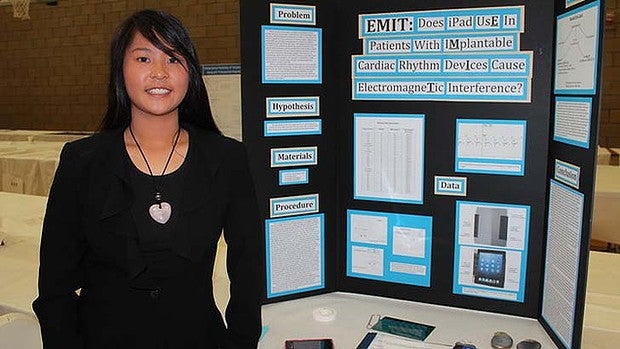 Our mobile electronic gadgets may be very convenient and fun, but there are some hidden risks coming with them that not everyone is aware of. Truth is, we're just starting to discover the effects they have on our health, and this latest discovery is about the potential heart risk of the Apple iPad 2.
The risk factor are the 30 magnets that the tablet uses for its Smart Covers. Those
magnets might interfere with implanted defibrillators
used to send an electric shock to the heart for people with a medical condition. The defibrillators are designed to be turned off by magnets and while the 30 magnets in the iPad 2 are not powerful enough to interfere when you just hold the device in front of you, falling asleep with the tablet on your chest might actually turn off the defibrillator and lead to fatal consequences.
What's interesting about this discovery is that it comes as a result of a research conducted by 14-year-old Gianna Chien. The teenage girl made the research as part of science fair project and could not even win the first place with the important discovery.
Apple spokespeople declined to comment referring users back to Apple's online product guide that warns that
people with pacemakers should keep the iPad at least six inches away
to be perfectly safe from electro-magnetic interference.
In patient tests for the study 30% of pacemakers turned off when the iPad 2 was held against their chest. Cardiac electrophysiologist Walter Chien helped his daughter with the patient testing.
And while tests were done with the iPad, this would be true for other devices with many magnets as well. Some pacemakers would turn back on when the magnet is put away, but others would not.
"I don't think anyone really knows about the risks,"
Gianna Chien said. She made the study after seeing many elderly people buying iPads.
"Defibrillator patients can still buy Apple products," the older Chien said. "Just don't put them on your chest."
source:
The Age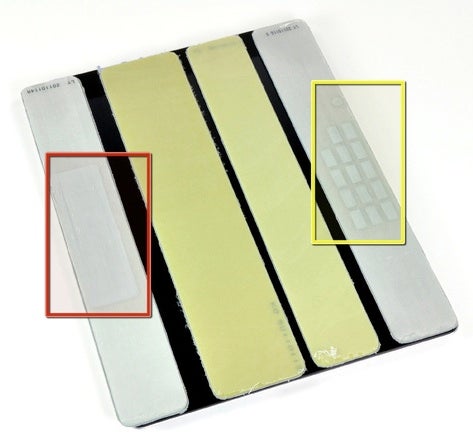 Magnets in the Apple iPad 2 Smart Cover