13 of the best LG V10 cases right now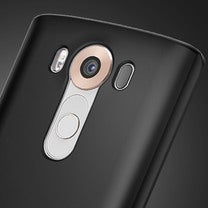 There are two kinds of people. On one side, there are those who don't use smartphone cases. These are the people who leave their handsets exposed in all their glory, the people who prefer enjoying their device's natural beauty and don't mind the occasional scuff here and there. On the other side are those who put a case on every gadget they own. These are the folks who play it safe, who want to make sure their mobile gizmo can endure anything that life throws at it. Since you're reading these lines, you're likely a member of the latter camp. Chances are you're also an LG V10 owner in need of a well-made, reliable case.
The good news is that you've arrived at the right place. Here we have 13 of the best LG V10 cases and covers you can get right now, ranging from lightweight shells to armor cases. We've also included a handful of transparent LG V10 cases and even a premium flip cover for good measure. Check them all out in the slideshow below! As usual, do let us know in the comments which of these LG V10 cases you find most attractive or practical.