11 cool Augmented Reality (AR) iPhone apps that show off the power of ARKit
9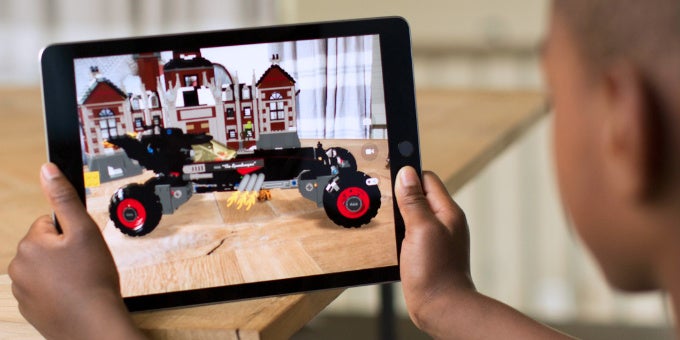 Apple's iPhones and iPads have become the world's largest augmented reality platform overnight with the roll out of the iOS 11 update.
The update brings ARKit, Apple's augmented reality solution, to life on the iPhone 6s and later, and we have already dug up 11 impressive new augmented reality apps for you to try out.
All you need to do in order to use AR apps on your iPhone and iPad is to download iOS 11 if you still haven't, and to ensure that you have a compatible device. From there on, each app will make use of ARKit in a different way: some will allow you to see the stars around you better, others will let you play games that interact with the real world, and yet others will allow you to place furniture in your place. Check them all out below.
Night Sky 5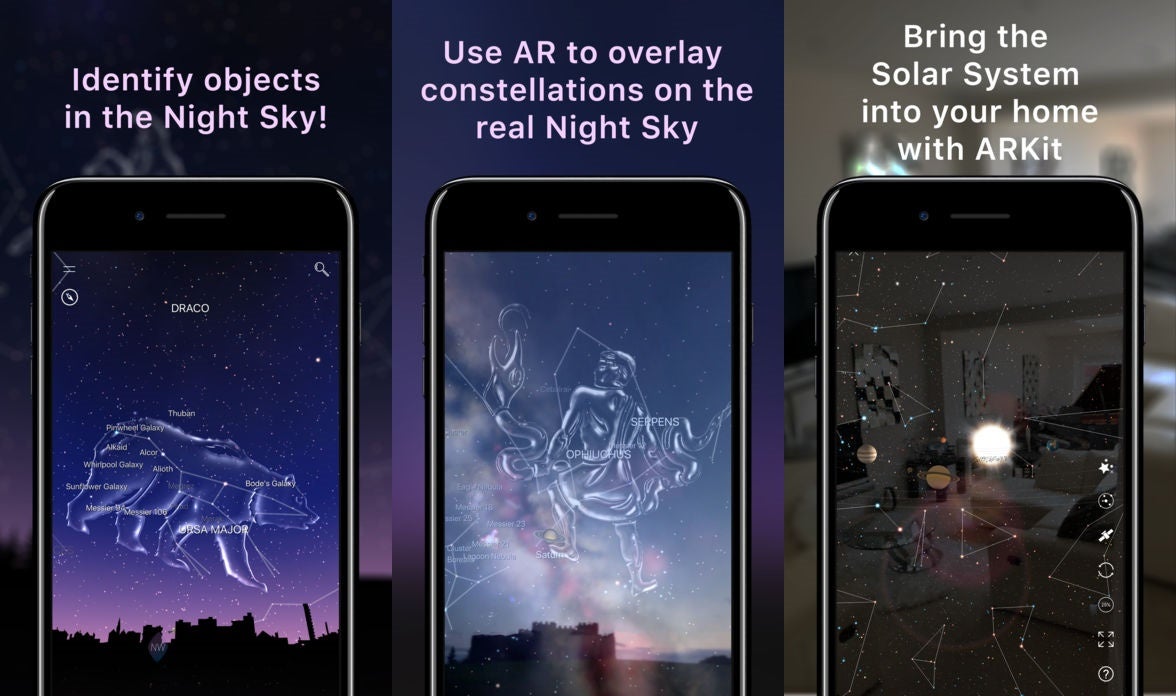 The augmented reality edition of Night Sky is truly impressive, giving you a detailed live look at the sky with all the stars and constellations in it. Simply point your iOS device at the stars to start seeing an extra layer of information about far away galaxies and their age, history and distance from Earth.
Splitter Critters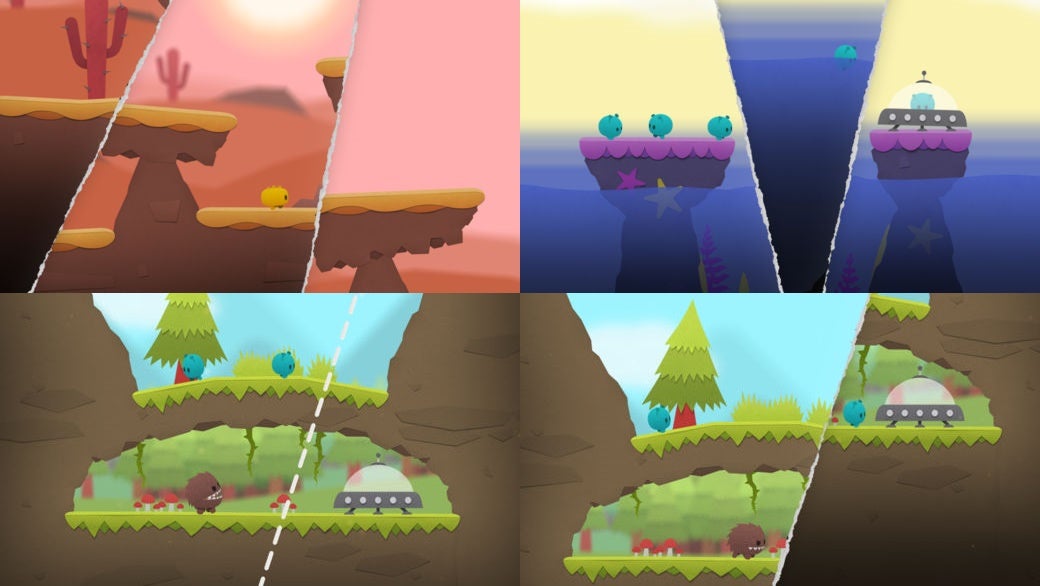 Splitter Critters is a game, where you can split the world with a swipe of your finger and then rearrange it to guide critters back to their spaceship. Explore colorful planets full of danger, challenging puzzles, and innovative mechanics that will make you think in new ways, and do it all in augmented reality.
Euclidean Lands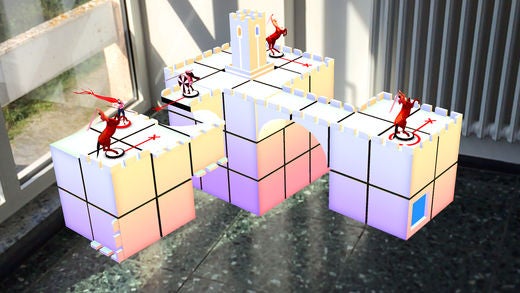 Euclidean Lands is another game that has gotten an augmented reality mode that allows you to solve its complex puzzles in AR.
IKEA Place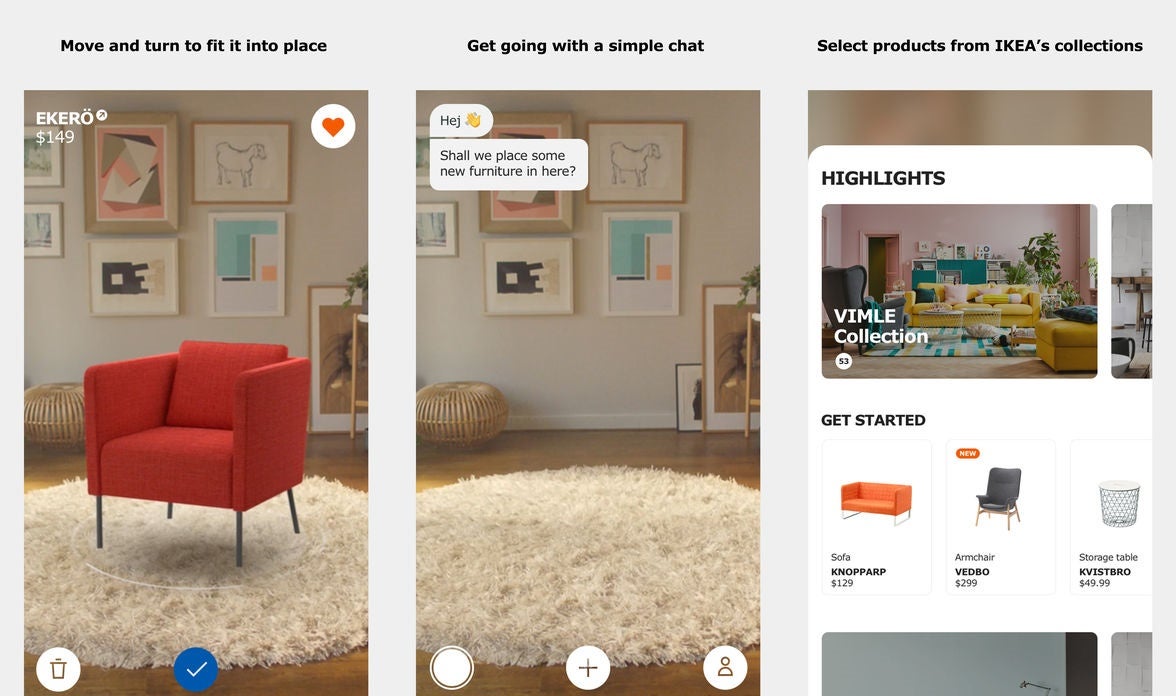 With this new app called IKEA Place you can pick a piece of furniture and see exactly how it fits inside your living room thanks to the AR superpowers of iOS 11. The app is free to download and features desks, sofas, beds and chairs from IKEA's catalog. And it works very well: we've just tried it and we came away impressed. You don't need any complicated scanning of your room, you simply point your iPhone to the floor and in a second you are ready to go and add furniture, move it and turn it around the house, and see its exact proportions and how it fits inside your place.
AR MeasureKit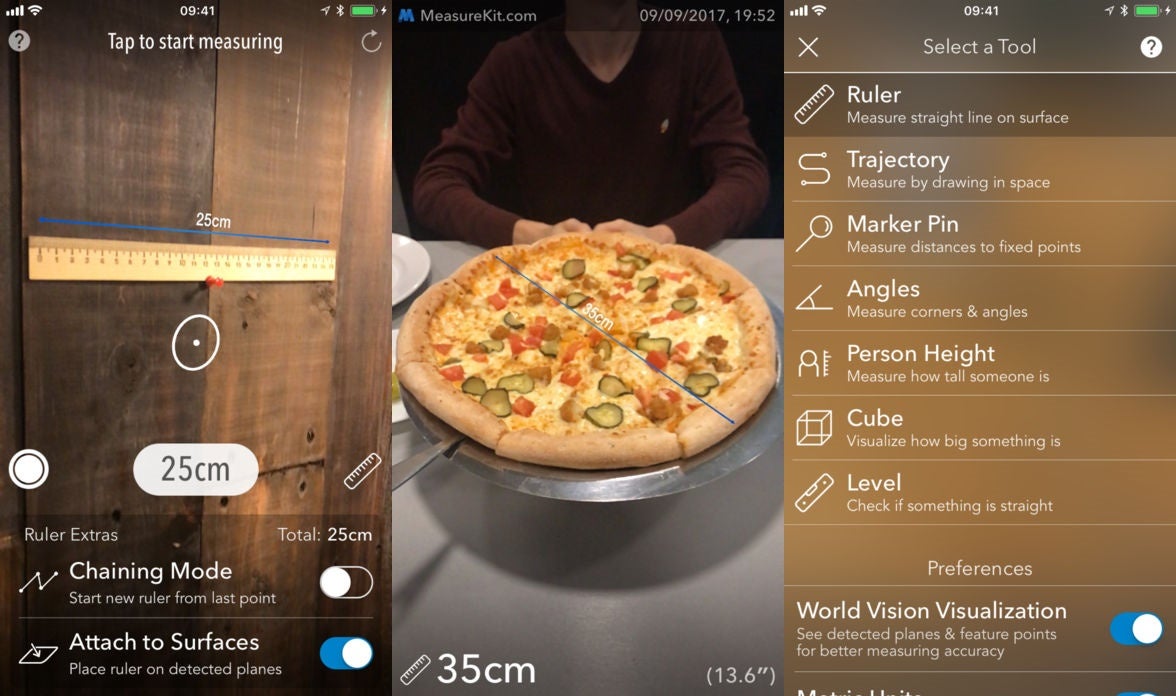 AR MeasureKit is an essential app that will wow your friends: it does something as simple as measuring lines and surfaces, but it does it well and feels like a piece of the future.
Warhammer 40,000: Freeblade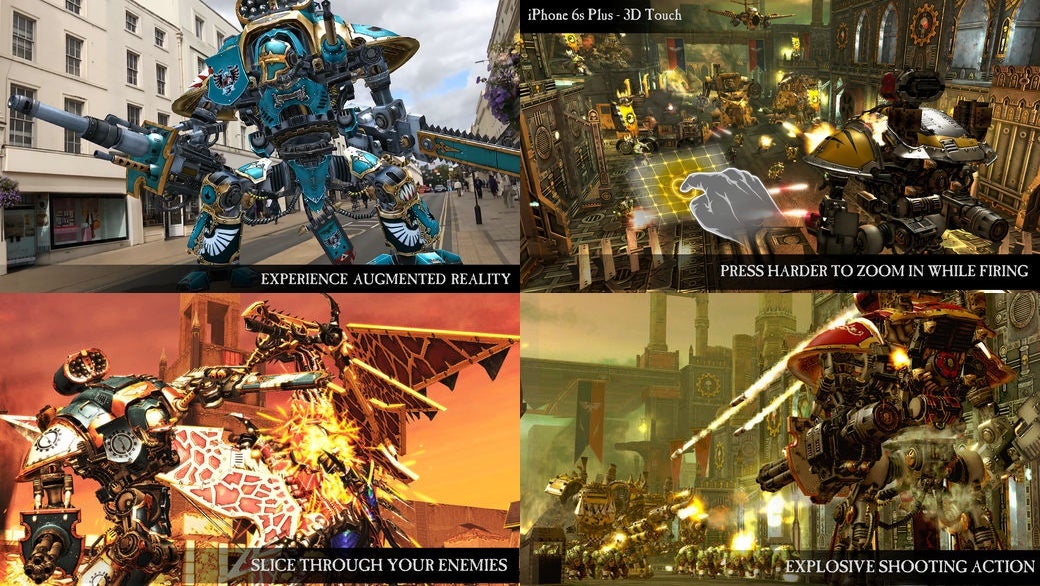 The cult Warhammer game has now gotten augmented reality mode that will take your epic battles into your daily surroundings.
Human Anatomy Atlas 2018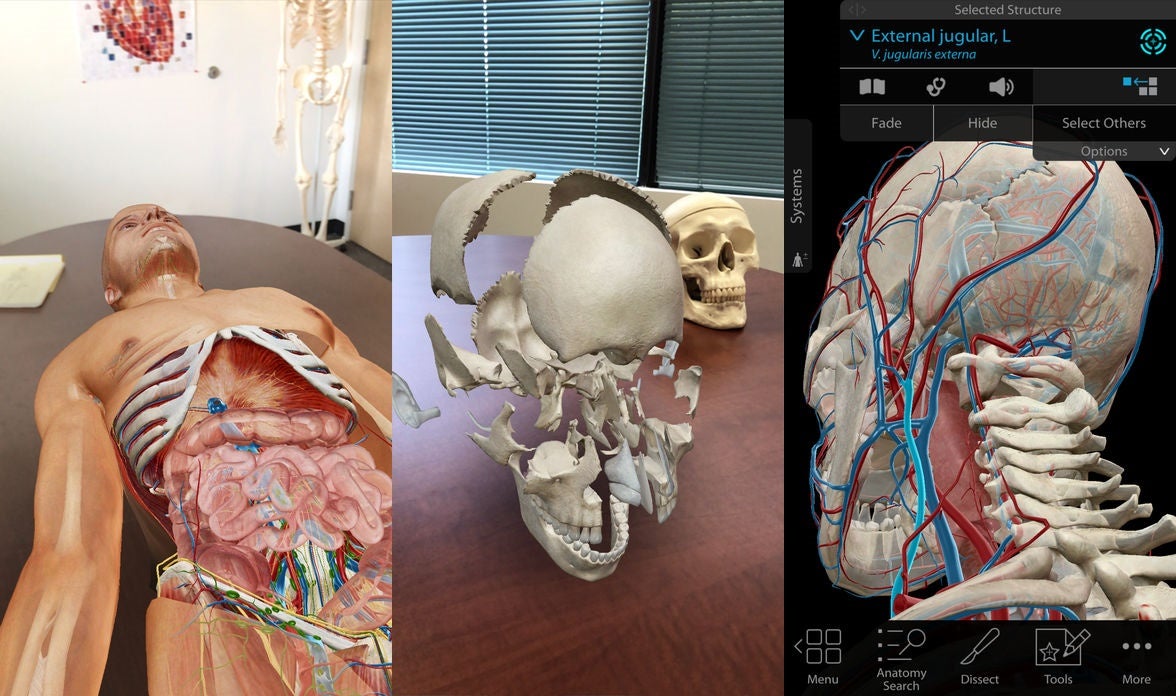 A personal favorite of ours, Human Anatomy Atlas 2018 allows you to explore the human body in augmented reality, look inside, inspect the way human organs are made in detail and learn anatomy in a very easy and visual way.
Fitness AR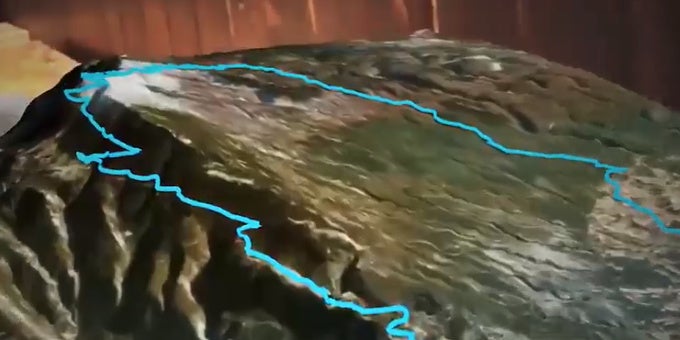 Fitness AR puts your Strava cycling tracks and adventures in a realistic 3D map, so you can explore where you've been and show to friends in an impressive new way.
Kings of Pool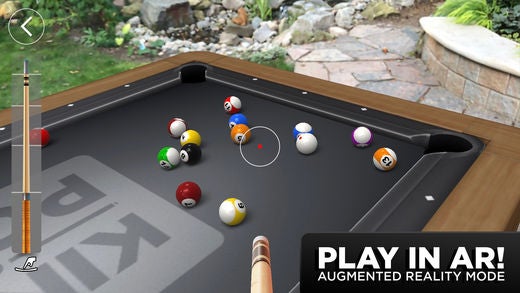 Buying a pool table is no longer a requirement. You can now place a pool table in AR and play the game while only using your iPhone and it works impressively well.
Magicplan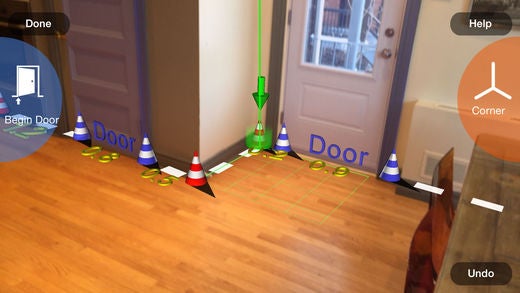 Magicplan creates a floorplan and allows you to use it when you plan a furniture upgrade or something bigger.
Lightspace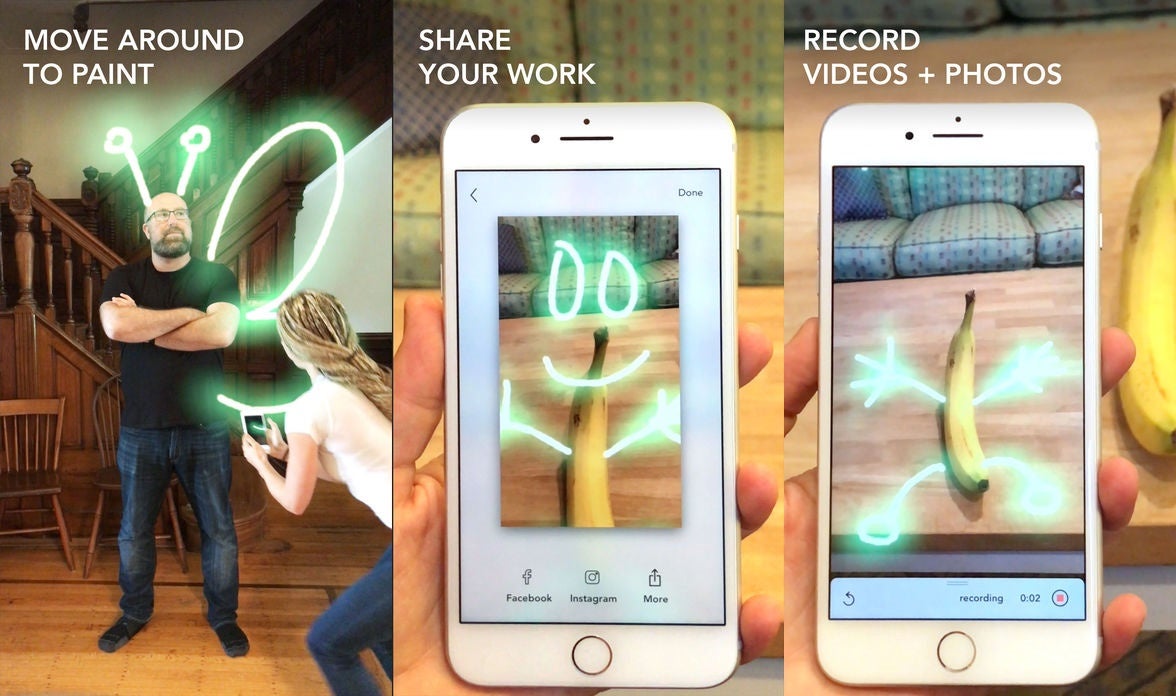 Lightspace allows you to 3D paint with augmented reality and is another cool demonstration of the capabilities of Apple's new ARKit.