10,000 steps a day? Largest fitness app study reveals why the US is fatter than Mexico
30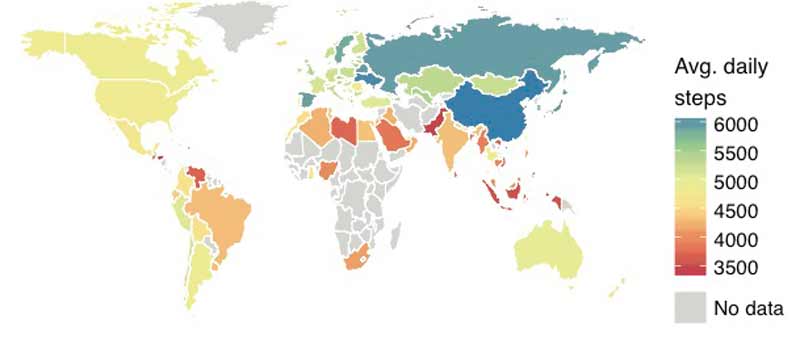 Americans and Mexicans may be walking the same average step count, but the unequal distribution between active and sedentary people in the US has led to higher obesity rates
You must walk at least 10,000 steps a day to be in good health. Ever heard of that mantra? It might not be the most accurate way to measure activity, but the "10,000 steps" theory is built into the vast majority of fitness apps that use our smartphones as pedometers. Various researchers are now looking into the statement, and coming up with numbers smaller or larger, yet their overarching conclusion is that actually we have never had the ability to gain so much insight into people's moving habits as with the proliferation of iOS and Android phones, or wearables that have activity trackers built in.
Enter the largest such study of this kind that was just released in the wild by Stanford researchers. It uses donated data from the Argus app to analyze the activity habits of no less than 717,527 people from 111 countries. That's a huge dataset, impossible to collect prior to phone-based health apps, and it was used to determine activity distribution by country, amount of movement, and body mass index, as all other data was anonymized by the donor app.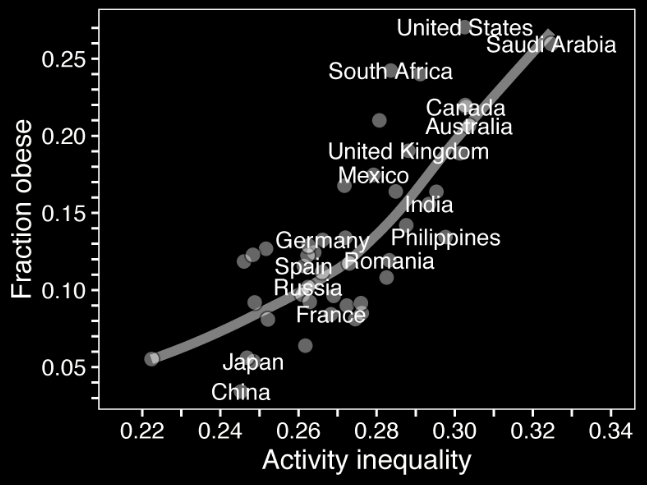 Countries with largest activity gap are two times more obese than those with even distribution
The study crunchers found out some interesting data - if you look at the map above, for instance, both US and Mexico participants took a similar number of steps per day on average, yet the body mass index of the Americans is higher than of the Mexicans, which are no lean meat to begin with. To explain this phenomenon, the researchers came up with what they dubbed "
activity inequality
."
It turns out that there is a big difference in daily step count between the most active and the most sedentary people in the US. That activity gap led to the higher average obesity rates that was gleaned from the US data, so it looks like everyone walking 4500 steps a day (the average for both US and Mexico), is more important than a few walking 10,000+ steps, and the other few barely moving throughout the day, as is the case in the US. Thanks, smartphones, for aiding the largest activity study of this kind to reconfirm again how fat we are. Oh, and just look at the Chinese - now that's a nation on the move!