10 useful tips to improve battery life on the Samsung Galaxy Note 5
10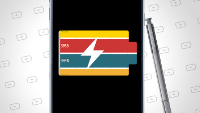 In the days leading up to the official Samsung Galaxy Note5 unveiling, the worry among fans was palpable: rumors claimed that the thing had a smaller battery than its predecessor. Given how battery life is high on everybody's priorities when choosing a smartphone, it's only natural that people reacted that way. A smaller battery, all things being equal, obviously means shorter run time for the juicer.
Thankfully, Samsung delivered in this regard, and the Note5 actually scored better than its predecessor, if only by a little. And while the 9 hours and 11 minutes it clocked on our custom battery life test are plenty, it's not exactly a two-day-on-a-charge affair, so some of you might be looking for ways to further increase endurance. Being quite conscious of this, we thought we'd lend a hand by sharing a few tips and tricks that will help you coax a better performance out of the cell.
Of course, keep in mind that not all of the suggestions are equally effectual, and some will be, understandably, unsuitable for you. The idea here isn't for you to go for every single one of these suggestions, but to instead pick the ones that work for you and your particular usage habits. To further help, we've done our best to arrange these in a descending order — from most to least effectual.
Take a look.