10 smartphone features that we sometimes take for granted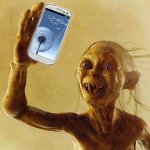 Nowadays, we're seriously
spoiled
with the technology that's stuffed into our modern day smartphones, as our insatiable appetites seek out for the next best thing. Advancements in technology enable our devices to become
better, stronger, and faster
, but throughout the course of time, it's undeniably evident that consistency with some things can change our thoughts and feelings surrounding certain features. Needless to say, there are some people out there that seemingly center their lives around their precious smartphone, seeing that we're sometime constantly
engrossed
by the myriad of features that aid in making things very easy on us.
Call it
ennui
or whatever, but we have this tendency to get
bored
with certain once-thought to be highly prized features with our smartphones. Luckily, that's when we all need to step back for a moment and place ourselves to a time when things were a whole lot different – and by that, we're talking about an era when smartphones consisted of Palm, Windows, and BlackBerry devices. Obviously, things have dramatically changed in the smartphone industry in the last several years, as feature phones have been shoved away to make room for smartphones. Nevertheless, we're spoiled by many things, and with that, we sometimes take them for granted.
Hence why this time, we're going to look at
10 smartphone features we sometimes take for granted
, to ensure that we absolutely realize how things were and how they are right now. Of course, there are probably plenty of others not mentioned in the list, so please be sure to share them with us in the comments section!