10 phones with odd, silly, and unfortunate model names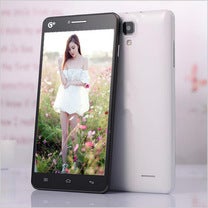 Picking the right name for a product is essential to its success. That's why big companies spend serious resources on researching what name the market would be most attracted to. In contrast, whoever picked the names we're about to go over probably didn't go to such great lengths, or didn't consider how they would sound to an English-speaking consumer.
We combed the internet in search of the oddest phone brands and names. The result was a pretty long list from which we picked the 10 that made us giggle the most. Check them out below!