10 of the greatest Windows Mobile smartphones ever
64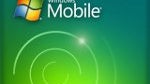 If you haven't noticed at all in the last few weeks, Microsoft's very own
Windows Phone
has been building a lot of buzz of late – thank primarily to the highly coveted
Nokia Lumia 900
. Well, we know how crucial that smartphone is to the entire Windows Phone landscape, but we can't forget that it isn't the most memorable device to sport Microsoft's platform. Heck, we might also have the HTC Titan II as an alternative right now, but as we look through the selection of Windows Phone thus far, there have been very few to choose from. Needless to say, the fierce competition in the mobile market is surely the culprit, but regardless of that, we're certain that Microsoft will pull out a winner as its mobile platform continues to grow and mature.
Peeking over the current crop of Windows Phone, devices like the Nokia Lumia 900, Samsung Focus S, Dell Venue Pro, and HTC Titan II easily all stand out as the premier of the crop, but long before them, Microsoft built its reputation around its aging
Windows Mobile
platform. No doubt, we'll continue seeing some drool worthy Windows Phones, but before we all go gaga over them, we really need to look back and see some of the key contributing Windows Mobile smartphones that aided Microsoft in establishing itself as a force to reckon with in the mobile industry. With that in mind, let's go down memory lane and check out
10 of the greatest Windows Phone smartphones ever
.
Also, don't be shy to let us know what are some of your favorite Windows Mobile devices as well!