10 of the best strategy games for Android (2015 edition)
21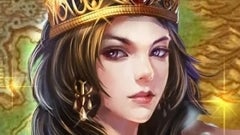 There are more strategy games out there than you could possibly discover (without spending huge amounts of time for that), so it may be hard to find the best of them. Well, in case you're looking for the best strategy games for Android, we prepared a selection of 10 titles that should make your search easier. All the games that we're presenting are highly rated in Google Play and can offer countless hours of fun and adrenaline.
Of course, we do realize that not all of the games seen below - in alphabetical order - will be liked by everyone. That's why we'd also want to hear about other titles that, for you, are among the best strategy games available on Android.
Age of Sparta

Developed by Gameloft, Age of Sparta mixes elements from two classic strategy games for PC: Age of Empires, and Heroes of Might and Magic. Age of Sparta asks you to build a city, honor the gods with shrines and temples, and raise a fearless army to protect Ancient Greece from the invasion of Xerxes and its Persian army.
Download
(free, with in-app purchases).
Age of Warring Empire

And here's another game that's reminiscent of Age of Empires and Heroes of Might and Magic. In Age of Warring Empire you'll be building your own glorious empire while recruiting heroes, enhancing troops and researching technologies in order to vanquish all enemies.
Download
(free, with in-app purchases).
Battle Glory

Battle Glory is a lot like the super-hit Clash of Clans (we'll talk more about it a bit later), but it features modern buildings and troops, including riflemen, grenadiers, tanks and fighter planes.
Download
(free, with in-app purchases).
Boom Beach

Boom Beach is also a title with a gameplay similar to that of Clash of Clans, but, unlike Battle Glory, it's actually developed by the company that made Clash of Clans: Supercell. In Boom Beach, you're in a tropical archipelago, you have an island of your own that needs to be defended, and you command troops too scout the surroundings and attack enemy bases. Single player and multiplayer modes (including co-op missions) are included.
Download
(free, with in-app purchases).
Clash of Clans

Here it is: Clash of Clans, which obviously needs to have its own place on our list. Played by tens of millions of people around the world, Clash of Clans is one of the most successful mobile strategy games ever. Its multiplayer mode is what lures most users, allowing them to build and defend communities, as well as to raise armies and fight with other players for resources, trophies, and the glory of their clans. Units in Clash of Clans include archers, barbarians, goblins, wizards, dragons, valkyries, and heroes (Barbarian King and Archer Queen).
Download
(free, with in-app purchases).
Hills of Glory 3D

Set during World War II, Hills of Glory 3D puts you in charge of defending strategically placed bunkers from constant waves of enemies. You can use various weapons, from rifles, mortars and flamethrowers, to air strikes.
Download
(free, with in-app purchases).
Star Wars: Commander

Immerse yourself into the Star Wars universe with Disney's Star Wars: Commander, which lets you play either as the Rebellion, or as the Empire. Wisely build and fortify your base, train troops, upgrade them, and get ready to invade enemy territory. The ability to form alliances with players from around the world adds even more excitement to this combat strategy game that's set during the Galactic Civil War.
Download
(free, with in-app purchases).
Stormfall: Rise of Balur

Stormfall: Rise of Balur promises to offer "a fully-featured" MMO (massive multiplayer online) strategy experience. Set in a land of ancient magic, the game lets you recruit armies of paladins, barbarians, necromancers or dragons, and fight to win territories and annihilate your opponents.
Download
(free, with in-app purchases).
XCOM: Enemy Within

If spending $12 on a single strategy game is not an issue, you should consider buying XCOM: Enemy Within. A follow up to XCOM: Enemy Unknown, XCOM: Enemy Within is a visually rich strategy war simulation game. You get to manage your headquarters, researching and developing new technologies, while battling (in turn-base mode) invading aliens, as well as human enemies.
Download
($11.99).
X-War: Clash of Zombies

Clash of Clans fan? If the answer is yes, you may want to also try Clash of Zombies, a similar game that brings zombies, robots, lasers and modern heroes into play.
Download
(free, with in-app purchases).