10 of the best free RPG games for Android
8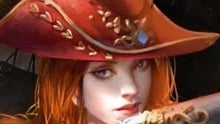 Not long ago, we presented you a list of
the best RPG mobile games of 2015
, but most of those titles were paid ones.
So, what if you're looking for the best RPG games that are currently available on Android for free? Well, we've got a new list that includes just free titles, although, of course, they all come with in-app purchases (it looks like it's really hard to find a completely free game these days).
The games included below - listed in alphabetical order - are highly rated in Google Play (at least 4.4 stars), so even if you may not particularly like all of them, they're certainly top-quality titles. Go check them out, and let us know if you've played any other great free RPGs on Android lately.
Recommended Stories