10 must-try photo and camera apps for Windows Phone
12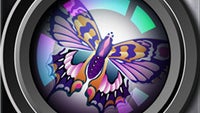 Nokia's latest high-end smartphone – the
Lumia 1020
– is already on sale in some parts of the world. Powered by Windows Phone 8, it is equipped with one of the most advanced cameras ever seen on a handset, backed up by very capable camera software pre-loaded out of the box.
This, however, isn't the only software a Lumia owner should limit themselves to. As a matter of fact, the Windows Phone marketplace has lots of great photo and camera apps to offer, made to run not only on the Nokia Lumia 1020, but on any Windows Phone 8 handset on the market, no matter the brand or what camera is outfitted on it.
In this post we've put together a selection of 10 Windows Phone camera apps you should give a try – apps that can enhance your photo with filters, edit and organize them in a number of ways, blend several of them together, even create amazing panoramic images, the kind of which you might not have captured yet. Go check them out and let us know down in the comments which one you like the most!