10 must-have Android camera and photo apps
6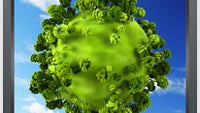 A smartphone nowadays can easily replace a point and shoot dedicated camera not just because of the fact that the best camera is the one you have with you, but also because image quality has improved so much in the last few years. With a good image to begin with, the versatility of having an application store for quick and easy editing and always-on data connectivity for sharing smartphone photography is becoming more than just a hobby.
However, as good as most built-in camera applications are, they have their issues. The Nexus 5 camera has a limited viewfinder that does not show a real view of what's being recorded and has a terrible panorama mode (just as the Xperia Z1's stock camera app). The HTC One has all its neat options hidden deep in menus. The list of flaws goes on and on.
All these are shortcomings that you can fix on a smartphone camera, though, with a simple app download. To help you with getting just the best camera apps and not wasting time with the ones that aren't good, we have carefully hand-picked only the best, the essential Android camera apps. With them, you'd be able to take your photography to the next level, and probably do a little better than your the average Instagram dweller (hey, Instagram is not on this list, but you already know about it, don't you?).
So with no further ado, here is our selection of the best Android camera apps, take a look.