10 iOS 9 features that were already available on Android and elsewhere
80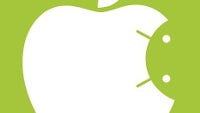 Apple outlined iOS 9 on Monday at its annual WWDC conference, and we've already had the opportunity to take the beta software for a spin. During all that time, we couldn't help but notice just how many of the new features coming to iOS 9 are actually already available elsewhere, and mostly on Android. Of course, drawing inspiration from your competitors is a standard practice in the mobile industry (and, really, pretty much every other industry), and the various borrowings have already become too many to reliably back-track.
It's a back-and-forth process. In other words, Android takes something from iOS (permissions management in Android M springs to mind as an obvious example of this), and then iOS does the same. And it's not just limited to these two platforms — inspiration is drawn from relatively tiny competitors like BlackBerry and Windows Phone too. We'll be focusing on just Android today, and it's important to make ti clear that unless Apple somehow had insider information on what Google was prepping for Android M, some of the features below couldn't have been copied outright, as the two announcements took place days apart. Others, however, have been around on Android and other platforms for a long time, so one could speculate, as we're about to do.
iOS 9 always on the left.
Recommended Stories